State Battlegrounds: The Real Fight for Voting Rights
Session Type(s): Panel
Starts: Thursday, Jul. 16 12:00 PM (Eastern)
Ends: Thursday, Jul. 16 1:15 PM (Eastern)
Room: 222 C
Nearly two dozen states have passed new voting restrictions since the 2010 election. At the same time, several states have moved to improve access to the ballot. Congressional and court fights often receive wide attention, but the highest-stakes battles are still happening in state capitals across the country. This panel will examine those battles and draw important lessons—from the voting world and others—for how to craft a successful strategy. Join advocates and experts for a discussion about the best organizing, communications and policy strategies to create a winning campaign in your state.
Moderator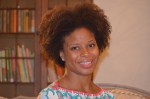 DeNora Getachew serves as Campaign Manager and Legislative Counsel for the Brennan Center's Democracy Program, where she manages advocacy initiatives aimed at improving our nation's democracy and voting system. In particular, she provides strategic leadership for legislative and policy campaigns related to modernizing voter registration processes and reducing the influence of money in politics.
She is also active on numerous boards that create opportunity and change policy for women, youth and families in need.
Her limited free time is spent with her family, preferably on a beach.
Panelists
Sue Hyde directs the Creating Change Conference, the largest political gathering by, for, and about LGBTQ people in the U.S. The longest-serving staffer at the Task Force, Hyde has organized and advocated on a range of issues, including non-discrimination laws/policies, ending the military's policies and practices of excluding LGBTQ people from service, repeal of anti-sodomy laws, creating safer schools for students, and winning legal marriage for same-sex couples. She is the author of Come Out and Win: Organizing Yourself, Your Community, and Your World (Beacon, 2007).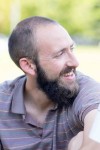 Henry Kraemer is the Program Director for the Bus Federation, a network of grassroots community organizations of young people, by young people, for all people. At 20, Henry helped found Students for Barack Obama and ran field for a US Senate campaign. Entering the democracy nonprofit world, Henry served as Political Director of the Oregon Bus Project, running voter registration drives, field organizing campaigns and legislative advocacy. As a youth advocate, Henry has helped pass bills to expand voting rights, including playing a key role in crafting & passing Oregon's landmark automatic voter registration law. In his role with the Bus Federation, Henry provides organizing, advocacy, and organizational development support for Bus affiliates, and supports voting rights advocacy across the country. When not Bussin' Henry tries to get better at running and worse at watching the same four shows on Netflix over and over again.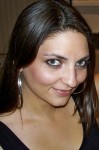 Leora Olivas is the State Director for Silver State Voices, the Nevada affiliate of State Voices, an innovative national network of state-based coalitions helping local organizations build long-term power to change the face of democracy. She coordinates dozens of local and national organizations to integrate civic engagement into program activities and push for the expansion of voter access. In 2014, Silver State Voices convened the Let Nevadans Vote Coalition, which blocked efforts to remove Sunday Early Voting hours in the Reno area and recruited diverse volunteers to serve as poll workers. In 2015 the coalition blocked voter suppression legislation while building support for expansions of voting rights. Leora also helped partners register over 16,000 underrepresented voters and contact almost 85,000 to turnout in 2014. Drawn to Nevada during the 2008 election, Leora worked previously as the 2012 Democratic Presidential Caucus Director and the Data and Targeting Manager for ISSI.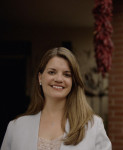 Maggie has served as Bernalillo County (Albuquerque, NM) Clerk since 2007 and made improving the integrity of the election process and delivering top customer service the highest priorities. Maggie has ensured her office is responsive to the needs of her constituents and restored accountability to a process that too often had problems. With Maggie's leadership, Bernalillo County has raised the bar for making voting easier and more accessible while becoming a national leader in modernizing elections. In 2014, Maggie ran for New Mexico Secretary of State. Today she continues the fight to protect and expand voting rights for every New Mexican and every American.