Saving Millions with Earned Media: How to Organize Kick-Ass Press Events and Get Your Campaign Covered
Session Type(s): Training
Training Tag(s): Communications
Starts: Friday, Jul. 17 1:45 PM (Mountain (no DST))
Ends: Friday, Jul. 17 3:00 PM (Mountain (no DST))
Room: 229 A
Earned media can be one of the most important (free) resources on your campaign, especially when you are strapped for cash. Our exercise-based curriculum will help you learn hands-on how to plan and execute a great press event—and generate thousands of dollars in media for your campaign.
Trainers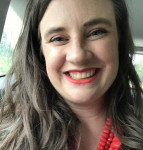 Before joining the Progressive Change Campaign Committee (BoldProgressives.org), Lacey worked on campaigns for ten years, from campaign management to fieldwork to finance reports. A self-described "training junkie," she loves spending every day strengthening the progressive movement by making sure we all have the skills we need to win. Lacey received her B.A. in Communications, with a focus on Media & Politics, from Northwestern University. She's very happy to work at an online organization that allows her to live in her home state of West Virginia, where she serves as the Vice President for the WV Young Dems.
Other sessions: The Revolutionary Conversation: Changing the World One Voter at a Time, Making it Rain: Donor Research and Baller Asks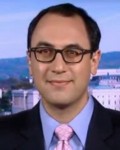 Adam Green is Co-Founder of the Progressive Change Campaign Committee, a grassroots organization with a million members that engages in electoral and issue advocacy work — with a focus on economic populism and democracy issues. For four years, he worked as Director of Strategic Campaigns and Civic Communications Director for MoveOn.org. Previously, Adam served as the Democratic National Committee's press secretary in Oregon for the 2004 presidential campaign, communications director for the New Jersey Democratic Party in 2003, and press secretary for the top winning Democratic U.S. Senate race of 2002 in South Dakota. He has a B.A. from George Washington University and a law degree from University of Virginia — and is a frequent guest on MSNBC, C-SPAN, and other media outlets.
Other sessions: Progressives' Role in the 2016 Primary Debate