Black Mess on Black Mesa
Session Type(s): Panel
Starts: Thursday, Jul. 16 6:45 PM (Eastern)
Ends: Thursday, Jul. 16 8:00 PM (Eastern)
What is happening on Black Mesa, Arizona today compared throughout the years to what has happened in mountain communities in Appalachia by the coal industry?
Shared human rights abuses at Black Mesa and in Appalachia abound, and Big Coal and our Government are accountable. How are human rights being violated and who do we turn to for help? How do we create a national public outcry? Why have the abuses of Big Coal gone unchecked?
Hear traditional oral stories of Appalachia's Mine Wars, listen to the environmental impact, discover the hardships of documentation by film producers, and hear brave, first hand accounts, from Diné (Navajo) people living and actively resisting coal mine expansion on Black Mesa. Be inspired.
This panel will share the history of Big Coal's human rights violations and actively engage us on how we can take part in protecting against further abuse, terror, and intimidation.
Moderator
Panelists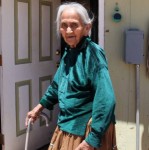 We live in on top of Black Mesa above Peabody Coal Company's Black Mesa coal slurry pipeline. A few times it burst and they welded off the pipe contaminating our land and water. I am a medicine woman and hand trembler. Medicine men ask me to gather herbs and prepare it for them. The canyons where most of the herbs are found, the land, and water sources have dried up from Peabody's coal slurry pipeline. The US Department of the Interior's Bureau of Indian Affairs (BIA) has dismantled four of the windmills near where we live. I am forced to travel an hour each way over rough dirt roads to get water and it broke the frame of our truck. My grandfather built some of these earth dams but they are filled with sediment. All my children and myself want a home.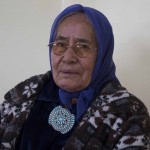 I use the land like I did in younger years. In our tradition you never say this is my land. This is where I grew up with livestock, a cornfield. I am still using a lantern and haul water and wood. I live off my livestock and crops. There is no compensation from Peabody. I have no electricity, no running water. The roads are usually ungraded. I asked Peabody for help and the Black Mesa Review Board on numerous occasions. All the natural springs are depleted from the slurry pipeline. In the early dawn there is a lot of dust and smoke over the valley. We all have respiratory problems.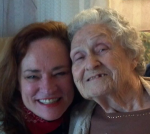 Jeana was born in West "by God" Virginia and raised in the deep south where her background in Behavioral Sciences helped her see progressives lived in Rural America. She founded Team Rural in 2009 to give folks some strength in numbers and began actively empowering people. Her 1st Netroots Nation '10 inspired her to begin actively writing and telling her oral stories of the WV Coal Mine Wars, AKA the Redneck War. Jeana heard 1st hand stories of Mother Jones and her families part in the historic Battle at Blair Mountain. She co-founded the Redneck Party with a Gullah-GeeChee Minister from Georgia. It is a celebratory cause that frees them to tell the oral, traditional, stories of oppressed peoples and share the common call for labor dignity and social justice for all humanity.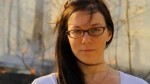 Desiree Kane (@dbirdy) is a proud Miwok American Indian and a published journalist working with with various media orgs on stories, investigative documentaries, and more. She's served on a number of boards, the most prestigious being The John S. and James L. Knight Foundation, has received a TED scholarship to travel to Doha, Qatar where she spoke to organizers from around the world on building digital media internships in the NGO environment, and is a founder of The PPL, the home for independent media during the 2012 DNC. Desiree currently serves on the Netroots Nation staff and is in her 3rd year as an NN organizer.