Turn on the Water! How Locals are Fighting Back Against the Shutoffs
Session Type(s): Plenary
Starts: Saturday, Jul. 19 9:30 AM (Eastern)
Ends: Saturday, Jul. 19 10:45 AM (Eastern)
The Detroit Water and Sewerage Department is shutting off water at thousands of Detroit residents with outstanding debts each week, even if their debt was incurred by previous owners or is only 60 days late. Not only are these shutoffs a violation of the human right to water, they are also a threat to public health. As the crisis in Detroit escalates, local organizers are banding together to provide relief to residents and demand a moratorium to the shutoffs while also aiming to make sure water is affordable, protected from pollution and stays in the public hands.
At this keynote session attendees heard from Abayomi Azikiwe of Moratorium Now!, Meredith Begin of Food and Water Watch, Monica Lewis-Patrick of We the People Detroit, Jean Ross of National Nurses United, and Maureen Taylor of the Michigan Welfare Rights Organization.
Full video:

Moderator
Director Damon J. Keith Center for Civil Rights
Panelists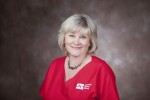 Jean Ross is an acute-care nurse and member of the National Nurses United Council of Presidents.
A passionate advocate for social justice, Ross grew up in the suburbs of Minneapolis, Minn. and worked at the same medical center, Fairview Southdale Hospital, for 35 years. She became active in the Minnesota Nurses Association in the wake of a historic nurses strike in 1984, when 6,000 Twin Cities-area nurses took to the picket line to defend seniority rights.
Ross went on to hold the position of chief steward at her hospital for 20 years. In 2001, she helped lead a strike of Fairview nurses that achieved landmark contract language allowing nurses to close a unit to new patients when it was too understaffed for them to provide safe care.
She used her positions as chair of the MNA's Economic and General Welfare Commission (1997–2001) and director on the United American Nurses Executive Council (2002–2006) to build support for organizing nurses around the country. In 2006, Ross became secretary-treasurer of UAN, an office she held through 2009. She played a key role in bringing together UAN nurses with their colleagues in the Massachusetts Nurses Association and California Nurses Association/National Nurses Organizing Committee to form National Nurses United in 2009.
Ross has also served as a board delegate for the Coalition of Labor Union Women.
She holds a BSN from the College of Saint Teresa.
National Nurses United is the country's largest union and professional organization of registered nurses, with more than 150,000 members nationwide.