Fighting for Democratic Practices after an Emergency Manager Takeover in Michigan: Report from the Trenches
Session Type(s): Panel
Starts: Thursday, Jul. 17 9:00 AM
Ends: Thursday, Jul. 17 10:15 AM
Room: 142 AB
Since taking office in 2010, Rick Snyder, the corporate-friendly Republican governor of Michigan, has installed 10 so-called "emergency managers" (EMs) to take the place of elected mayors, city councils, and school boards. In 2011 Snyder and the Republican legislature broadened the powers of EMs and essentially replaced local democracy with their political appointees. In 2012, Michigan voters rejected Snyder's version of the law, but the legislature simply ignored the vote and passed an identical law. The majority of those deprived of their local representation live in cities where people of color are a majority of the population. Despite this profoundly anti-democratic takeover, residents and elected officials keep resisting this abrogation of the rule of law. This panel will feature activists from across Michigan who continue the struggle to regain their city's autonomy.
Moderator
I am an attorney who practices labor and employment law in Flint, representing a number of retirees challenging cuts to health care and pensions in cities controlled by emergency managers. I am also an ACLU cooperating attorney and I sit on the board of the Center for Civil Justice, a nonprofit impact litigation firm that advocates for indigent rights.
Panelists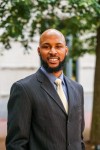 Brandon A. Jessup exemplifies the power and commitment of community leadership. A captivating and inspirational speaker, Jessup's dedication to his community has led him to the forefront of this generation's leaders. Jessup continues building his community through leadership and service. He is currently C.E.O of Michigan Forward Urban Affairs Group, a progressive political and communications consulting firm.
In 2012, Michigan Forward helped lead the campaign to collect signatures to freeze and place on the ballot the egregious Public Act 4 of 2011 that was struck down in November by voters across the State. Later that year, Brandon served as the State African-American Vote Outreach Director for Organizing for America-Michigan and later on the 2013 Presidential Inauguration Committee.
Brandon is an Executive Board Member of the Michigan Democratic State Central Committee and candidate for State Representative for Michigan's House of Representatives.
Other sessions: Not Just Detroit: How to Fight Back Against Wall Street and Predatory Municipal Finance
Karen Majewski began public service on the City of Hamtramck, Michigan's Historical Commission. She served on city council and as city council president and mayor pro tem before being elected Hamtramck's first woman mayor in 2005. She was re-elected in 2009 and again in 2013. From 2000 to 2007, Hamtramck was under emergency management under Public Act 72. In 2013 the city again fell under emergency management, under Public Act 436.
Majewski sits on the board of directors of the Michigan Suburbs Alliance, and served on the executive board of the MSA's Millennial Mayors Congress. She is a former board member of the Michigan Municipal League, and served as MML's president in 2011-2012. She has a Ph.D. in American Culture from the University of Michigan, and is Project Manager at the University's Institute for Research on Labor, Employment, and the Economy.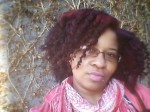 Nayyirah Shariff is a grassroots organizer based in Flint, Michigan. She has nearly ten years experience organizing for local, state, and national electoral and issue campaigns. She has previously worked in the engineering, higher education, social justice, and youth development sectors.
I am indigenous to Detroit, with ties to all parts of the city, the state, and the nation. I serve as Financial Sec'y of the Nat'l Welfare Rights Union, with a primary task of finding ways to end poverty. I have a Masters Degree in Social Work and have been awarded many local and civic honors.
Other sessions: Turn on the Water! How Locals are Fighting Back Against the Shutoffs