Top-Choice Movies for the Pro-Choice Movement: Film and the Fight for Reproductive Rights
Starts: Friday, Jul. 18 3:00 PM (Eastern)
Ends: Friday, Jul. 18 4:15 PM (Eastern)
Screening Showcases present several films in one session, by showing 10-15 minutes of each, and then inviting a presenter of each film to participate in a moderated discussion with time for audience participation.
This session will include:
(line-up subject to change)
More on our films:
After Tiller. After Tiller intimately explores the highly controversial subject of third-trimester abortions in the wake of the 2009 assassination of practitioner Dr. George Tiller. The procedure is now performed by only four doctors in the United States, all former colleagues of Dr. Tiller, who risk their lives every day in the name of their unwavering commitment toward their patients. Directors Martha Shane and Lana Wilson have created a moving and unique look at one of the most incendiary topics of our time, and they've done so in an informative, thought-provoking, and compassionate way. http://aftertillermovie.com/trailer
Roe at Risk. Roe at Risk documents the disturbing reality that 40 years after Roe v. Wade, the constitutional right to safe and legal abortion is still not secure. The film describes the full scope of attacks on reproductive rights nationwide, while telling the story through the prism of women's day to day struggles in Mississippi and Texas. In these states legislators are trying to shut down the last abortion clinics, and an epic battle has erupted over draconian new laws. The film also documents how women and their allies are fighting back and standing up bravely against laws that threaten their right to reproductive justice. This film brings clarity to the frightening reality that anti-abortion legislation could force the issue of reproductive rights back to the Supreme Court, where the health and well-being of women across the country will be endangered by an ultraconservative judicial majority. Actress and activist Amy Brenneman, star of Judging Amy and Private Practice, narrates the film. http://www.youtube.com/watch?v=c_fo0FDNb64
Moderator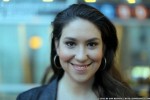 Born and raised on the mean streets of New York City's Upper West Side, Katie Halper is a comic, writer, blogger, satirist and filmmaker. A director of Living Liberally and co-founder/performer in Laughing Liberally, Katie has performed throughout the country, at all Netroots Nations, and The Nation Magazine Cruise, where she made Howard Dean laugh! Her writing and videos have appeared in The New York Times, Comedy Central, The Nation Magazine, Gawker, Nerve, Jezebel, the Huffington Post, Alternet and Katie has been featured in/on NY Magazine, LA Times, In, Gawker,Jezebel, MSNBC, the Alan Colmes Show, and the National Review, which called Katie "cute and some what brainy." She is a founding principal of Qualified Laughter – a production company dedicated to comedic social justice media – where she co-created the AFL-CIO Collective Bargaining video series and SEIU's Healthy Americans Against Reforming Medicine series, among others.
Other sessions: Only the Jester Speaks the Truth, Laughing Liberally Comedy Show
Panelists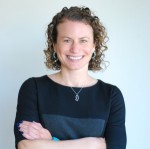 As Director of Justice Programs for Alliance for Justice, Michelle Schwartz directs all of AFJ's programs related to justice, including its highly-regarded judicial selection project, its Supreme Court analysis, and its access to justice work.
Before joining AFJ, Michelle served for six years as a senior staff member for U.S. Senator Frank R. Lautenberg from her home state of New Jersey. Michelle previously practiced law as a litigation associate at Williams & Connolly LLP. She also was a law clerk for U.S. District Judge Stephen V. Wilson in the Central District of California. Prior to attending law school, Michelle served as Deputy Press Secretary for U.S. Senator Charles E. Schumer.
The media frequently call upon Michelle for her expertise on judicial nominations, the Supreme Court, and Senate procedure, and she has appeared in media outlets such as Huffington Post, Politico, Pacifica Radio, American Prospect, and The Hill.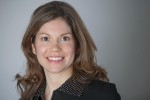 Erika is the Political Director at NARAL Pro-Choice America. She previously worked on campaigns in Arkansas and Michigan, and across the western states as a regional director with the DCCC in 2008. Erika is a graduate of both Howard University and George Washington University, and is a Detroit native.
Other sessions: Fighting Fake Science: When the Right tries to Derail Your Movement with Misinformation