The Organizing Edge: Online Predictions for the 2016 Elections
Session Type(s): Panel
Starts: Saturday, Jul. 19 11:00 AM
Ends: Saturday, Jul. 19 12:15 PM
Room: 140 G
What propelled progressive candidates to victory in 2008 and 2012 won't be enough to keep us there in 2016. If we stood on our laurels in 2008 marveling at the smarts that powered our victory, Republicans would have been close to matching us (or perhaps even beating us) in 2012. We've managed to stay ahead through continuous improvement, innovation, and forward momentum. We can mock the GOP's Parra Bellum efforts, but they'll be better in 2016—so we must be too. This panel brings together experts in technology, development, communications, and fundraising to ask: What's in store? What do we need to do before 2016? How can we do it?
Moderator
Matthew is the Political Director at Blue State Digital. Before joining BSD, Matthew directed digital rapid response for President Obama's 2012 re-election campaign. Before joining the Obama campaign, he worked for Blue State Digital as a senior strategist in Washington D.C. and London. Matthew is originally from the UK, where he worked for the Labour Party, advocacy campaigns, and labor unions over ten years before moving to the US.
Panelists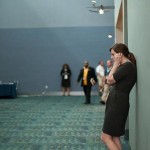 Laura Olin ran national social media strategy for the Obama 2012 campaign (@BarackObama, @MichelleObama, @JoeBiden, their Facebook pages, Spotify, Pinterest, Google+, Instagram, etc) and was the author of the Barack Obama Tumblr. Her team grew the campaign's social media followings by 40 million, raised millions of dollars over social media, and created the most-retweeted and most-liked Twitter and Facebook posts to date.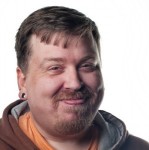 Daniel Ryan is a consultant and speaker; Co-captain of the Open Chattanooga Brigade; and Resident Technologist at Waypaver. Previously Daniel was the Director of Front-end Development for President Obama's 2012 election campaign. Managing a team of two dozen, he oversaw the development of the online tools and technology that helped raised $690m online, recruited hundreds of thousands volunteers, and registered over 1 million voters. Under Daniel's leadership the campaign employed a multi-screen strategy producing the first responsive website in presidential campaign history. Now Daniel and his team are using the lessons learned from the campaign to help nonprofits and progressive organizations like NextGen Climate Action and Enroll America.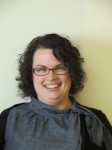 Melissa Ryan's work lives at the intersection of politics, media, and technology. For more than a decade she has been a staple in the progressive movement, helping progressives build and grow online communities. Ryan is currently a visiting fellow at Media Matters for America, where she works alongside the researchers and writers studying the intersection of disinformation and technology, sharing her own expertise and identifying opportunities for content that benefits the public. She is the editor of Ctrl Alt-Right Delete, a weekly newsletter in partnership with Hope not hate devoted to understanding how the right operates online, which has more than 14,000 subscribers.
As a consultant and digital campaigner Ryan has worked on more than 20 federal, state and local campaigns, leading teams that have built vibrant online communities that have knocked on thousands of doors, made tens of thousands of phone calls and contributed millions of dollars to political candidates. Ryan currently lives in Washington, DC. Follow her on Twitter @MelissaRyan.
Other sessions: Running Digital Campaigns: What's Changed and What's Still Working?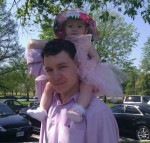 When the universe conspired against my plans to get an MFA in creative writing, I found myself relocating to Las Vegas, NV in 2007 to take an unpaid internship with Obama for America. I haven't looked back since.
In 2010, the winds of fortune brought me to NOI, where my passion for writing and communication quickly led to responsibilities in digital and (eventually) traditional media.
At the start of 2014, I joined the team at the AFT to fight for educators, nurses, public employees, and the people they serve.
When not figuring out better ways to engage people through content and writing, I can be found playing with my kids, making ice cream, watching football (and futbol), and making sure my wife is happy.