The Organizing Edge: Online Predictions for the 2016 Elections
Session Type(s): Panel
Starts: Saturday, Jul. 19 11:00 AM (Eastern)
Ends: Saturday, Jul. 19 12:15 PM (Eastern)
What propelled progressive candidates to victory in 2008 and 2012 won't be enough to keep us there in 2016. If we stood on our laurels in 2008 marveling at the smarts that powered our victory, Republicans would have been close to matching us (or perhaps even beating us) in 2012. We've managed to stay ahead through continuous improvement, innovation, and forward momentum. We can mock the GOP's Parra Bellum efforts, but they'll be better in 2016—so we must be too. This panel brings together experts in technology, development, communications, and fundraising to ask: What's in store? What do we need to do before 2016? How can we do it?
Moderator
Matthew is the Political Director at Blue State Digital. Before joining BSD, Matthew directed digital rapid response for President Obama's 2012 re-election campaign. Before joining the Obama campaign, he worked for Blue State Digital as a senior strategist in Washington D.C. and London. Matthew is originally from the UK, where he worked for the Labour Party, advocacy campaigns, and labor unions over ten years before moving to the US.
Panelists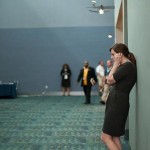 Laura Olin ran national social media strategy for the Obama 2012 campaign (@BarackObama, @MichelleObama, @JoeBiden, their Facebook pages, Spotify, Pinterest, Google+, Instagram, etc) and was the author of the Barack Obama Tumblr. Her team grew the campaign's social media followings by 40 million, raised millions of dollars over social media, and created the most-retweeted and most-liked Twitter and Facebook posts to date.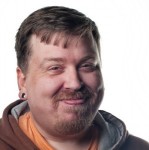 Daniel Ryan is a consultant and speaker; Co-captain of the Open Chattanooga Brigade; and Resident Technologist at Waypaver. Previously Daniel was the Director of Front-end Development for President Obama's 2012 election campaign. Managing a team of two dozen, he oversaw the development of the online tools and technology that helped raised $690m online, recruited hundreds of thousands volunteers, and registered over 1 million voters. Under Daniel's leadership the campaign employed a multi-screen strategy producing the first responsive website in presidential campaign history. Now Daniel and his team are using the lessons learned from the campaign to help nonprofits and progressive organizations like NextGen Climate Action and Enroll America.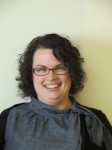 Melissa Ryan has spent more than a decade working at the intersection of politics, media, culture, and technology. Today, she uses her expertise to help people, policymakers and institutions combat online extremism and toxicity.
Melissa became fascinated with extremism and disinformation during the 2016 U.S. elections, as she watched once-fringe extremist networks rise to prominence as they were amplified by mainstream candidates and media. She was among the first progressives to chronicle the rise of the alt-right online when she launched Ctrl Alt-Right Delete shortly after the election, which has since grown to more than 15,000 weekly readers.
Ryan's expertise is sought out by journalists, politicians, leaders and everyday Americans who want to better understand how current events are shaped by social media and how political campaigns use digital strategy to engage voters.
Other sessions: Running Digital Campaigns: What's Changed and What's Still Working?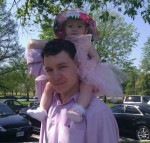 I help emerging and established leaders build trust and power through values-based storytelling and creative campaigns. Since joining the Obama campaign as a field intern in 2007, I've led teams and developed strategy at Organizing for America, the New Organizing Institute and the American Federation of Teachers. In 2018 I launched Firekit Campaigns to work directly with leaders who want to break through the crowded landscape and build power to improve people's lives.