Running Digital Campaigns: What's Changed and What's Still Working?
Session Type(s): Panel
Starts: Saturday, Jul. 19 1:30 PM
Ends: Saturday, Jul. 19 2:45 PM
Room: 140 AB
This is the 10-year-anniversary of Howard Dean's revolutionary digital campaign. Despite the rise of Facebook, Twitter, and mobile campaigning over the past decade, email remains the primary way that we drive action and raise money online. Hear from veteran experts in the Democratic digital space about what's working, what's changed, and what to look for in 2014 and 2016.
Moderator
Lauren Miller served as digital director for Elizabeth Warren's historic 2012 Senate campaign in Massachusetts, and she continues to manage Senator Warren's online communications, outreach, and fundraising strategy.
From 2013-2014, she was a senior director at Bully Pulpit interactive, the largest digital marketing firm of the Democratic Party. Most notably, Lauren led BPI's work on Marty Walsh's underdog mayoral campaign in Boston, serving as the campaign's digital director for the preliminary and general elections.
Prior to joining the Warren campaign, Lauren spent more than six years at Blue State Digital, the technology and consulting firm best known for its work on BarackObama.com. As director of online communications, she built and managed a team of talented writers, social media experts, and content strategists in Washington, New York and London that ran programs for more than 100 political campaigns, advocacy groups, and nonprofit organizations.
Panelists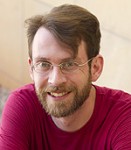 Chris Bowers is the Senior Campaign Director at Daily Kos, managing the email and activism programs.
He has worked full time for independent progressive blogs for over ten years, starting with MyDD in 2004, moving to Open Left in 2007, and Daily Kos in 2010. He has been closely involved in dozens of major progressive campaigns.
After long stays in Philadelphia and DC, earlier this year he moved to Rochester, NY, with his wife Natasha Chart and their son, Linus Chart.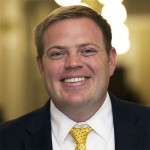 Matt Compton is the Digital Director for the Democratic National Committee. He previously spent two years in the Office of Digital Strategy at the White House where he directed the email program and ran the team responsible for the petitions platform, We the People.
Prior to this role, he was the Director of New Media Campaigns for the Democratic National Committee and a senior email campaigner at Organizing for America. Earlier, he worked as the Communications Director for the Democratic Legislative Campaign Committee and as an editor for the Progressive Policy Institute.
A native of North Carolina, he's a graduate of UNC-Chapel Hill.
Brandon English is the Digital Director for the Democratic Congressional Campaign Committee (DCCC). During his nine-year tenure at the DCCC, the Digital Program's fundraising capacity has grown by 1,000%. In the 2014 election cycle, the DCCC's online grassroots network raised over $70 million to support Democratic candidates. In addition, the DCCC's digital rapid response efforts have been featured by NBC, ABC, CBS, CNN, the New York Times and Washington Post.
Brandon was born and raised in Cleveland Heights, Ohio — and no, he doesn't want LeBron to come back to Cleveland go Cavs!!!!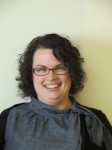 Melissa Ryan is an accomplished digital strategist and a veteran of EMILY's List, Obama 2012, and the New Organizing Institute. Ryan served as new media director for Senator Russ Feingold's 2010 campaign, and his political action committee, The Progressive Patriot's Fund. She was the online outreach director in the fight against Governor Scott Walker's union-busting budget bill in Wisconsin.
A longtime Netroots activist, Melissa was the managing editor of Connecticut Local Politics and a former contributor at AmericaBlog Elections and MyDD. She has presented at Netroots Nation, Harvard Kennedy School of Government, Take Back the American Dream, UConn School of Law, and Wellstone Campaign Management Training among others. The Washington Post's Fix Blog has twice named her a top political tweeter of Wisconsin politics.
Other sessions: The Organizing Edge: Online Predictions for the 2016 Elections