The 1% Courts: How the Justice System Is Being Closed Off to Ordinary Americans
Session Type(s): Panel
Starts: Friday, Jul. 18 11:00 AM (Eastern)
Ends: Friday, Jul. 18 12:15 PM (Eastern)
In recent years, the Supreme Court has issued a series of decisions making it harder for ordinary Americans to get into court and hold corporate wrongdoers accountable. The result is that, rather than providing an even playing field, our courts increasingly exacerbate inequalities. By the time Netroots Nation convenes, the Court will reach more monumental decisions, including a case involving alleged securities fraud by Halliburton and Harris v. Quinn, which has been called an existential threat to the labor movement. Recent decisions are the result not only of a decades-long campaign by the Chamber of Commerce and its allies, but also a judiciary dominated by judges with corporate law and prosecutorial backgrounds. This panel will explore the roots of these decisions, how to mobilize to counter bad decisions and spur more good ones, and how to build a judiciary that better understands the struggles of everyday Americans.
Moderator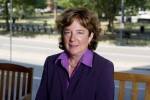 Nan Aron is the president and founder of Alliance for Justice, a national association of over 100 public interest and civil rights organizations. A leading voice in public interest law for over 30 years, Nan founded AFJ in 1979 and guides the organization in its mission to ensure that all Americans have the right and opportunity to secure justice in the courts and to have their voices heard when government makes decisions that affect their lives. Nan has taught at Georgetown and George Washington University law schools and serves on the Dean's Advisory Council at American University's Washington College of Law. She received her B.A. from Oberlin College and her J.D. from Case Western Reserve University School of Law.
Panelists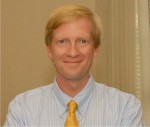 Samuel Bagenstos, Professor of Law at the University of Michigan Law School, specializes in constitutional and civil rights litigation. From 2009-2011, he was a political appointee in the U.S. Department of Justice, where he served as the Principal Deputy Assistant Attorney General for Civil Rights, the number-two official in the Civil Rights Division. He has published two books, as well as articles in many leading law reviews. Bagenstos has also litigated cases at all levels of the federal court system and testified before Congress on numerous occasions. A graduate of the University of North Carolina and the Harvard Law School, he clerked for Judge Stephen Reinhardt of the United States Court of Appeals for the Ninth Circuit as well as for Justice Ruth Bader Ginsburg of the U.S. Supreme Court.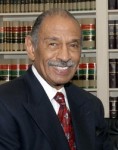 Representative John Conyers, Jr., a Detroit Democrat, was re-elected to represent the 13th Congressional District in November of 2012, to his 25th term in the U.S. House of Representatives. Having entered the House of Representatives in 1965, Mr. Conyers is the second most senior member in the House of Representatives. He served as Chairman of the House Committee on Government Operations (now renamed Committee on Oversight and Government Reform) from 1989 until 1994. In 2006, Congressman Conyers was elected by his congressional colleagues to lead, as Chairman, the pivotal House Committee on the Judiciary. Congressman Conyers is also one of the 13 founding members of the Congressional Black Caucus. In recent years, Mr. Conyers has focused his efforts on promoting economic development in Southeast Michigan, fighting for equal justice and the protection of the civil rights for all Americans, and promoting peace around the world.
Niraj R. Ganatra is General Counsel of the International Union, UAW, a labor organization representing 390,000 active members in the private and public sector in diverse industries throughout the United States. Mr. Ganatra directs the legal staff of the UAW's Legal Department and counsels and advises the UAW's senior leadership on general labor law, union governance and internal union administration matters. He has extensive experience litigating with employers over their contractual obligations to provide retirement health insurance and pension benefits to UAW retirees, including representation of the UAW's interests in complex commercial transactions, corporate Chapter 11 cases and other similar matters.
Mr. Ganatra received a B.A. in Economics and M.A. in Applied Economics from the University of Michigan, Ann Arbor. He is a graduate of Wayne State University Law School.
Kary L. Moss has served as the Executive Director of the ACLU of Michigan since 1998. She has a M.I.A, from Columbia University and a JD from CUNY Law School at Queen's College. She clerked at the US Court of Appeals for the 2nd Circuit and served as staff attorney with the ACLU Women's Rights Project in New York. She is the recipient of many awards and in 2011 was inducted into the Michigan Women's Hall of Fame. She has also published three books on women's health and rights as well as law review articles. Her article, "The Right to Read," will soon appear in Wayne State Law School's Journal of Law in Society. She recently completed a term as the Chair of the council for all state directors in the ACLU.