Story of self: Using your own stories to power your organizing
Session Type(s): Training
Training Tag(s): Communications
Starts: Thursday, Jul. 17 4:45 PM (Eastern)
Ends: Thursday, Jul. 17 6:00 PM (Eastern)
As many of us know, orrganizing is about relationships;  well, relationships and strategy. Using Marshall Ganz's well-developed Public Narrative framework, we will use our time together to learn the best practices for mobilizing our communities to take action.  How do you move folks to action?  Come find out on Thursday 7/17 @ 4:30pm.
Trainers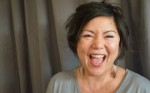 Hope Wood is the Organizing Training Manager with NOI and is passionately working to engage people of color in the progressive movement. Born and raised in Southern California, on the back of motorcycles, in Catholic mass, and on the dance floor, Hope has devoted the last 14 years of her life to community organizing. She began first as a teacher and then a dance arts educator. She found her political voice in the Obama campaign where she volunteered during the Primary election, and then was hired on as the California Battleground States Coordinator for the General Election.
Hope is now using what she has learned as a mentee of Marshall Ganz to coach and train organizers and leaders to employ engagement organizing strategies and practices. She knows there are millions of people like her out there, from "a-political" families who are just waiting for the opportunity to change the world.
Other sessions: Moving Beyond Petitions: How Organizations Can Harness Distributed Campaigns to Build Progressive Power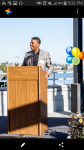 Michelle Wright is a community organizer, and rabble-rouser. She was forced from the sidelines into battle after the passage of Prop 8 , the National Equality March and Meet in the Middle, a statewide call to action for LGBT activists in 2008. These landmark events ignited a passion for equality within her that fueled her decision to come out to family and friends.
Additionally, she intermittently trains across the country on Public Narrative with the New Organizing Institute. She is proud to call Oakland home.