Moving Beyond Petitions: How Organizations Can Harness Distributed Campaigns to Build Progressive Power
Session Type(s): Panel
Starts: Saturday, Jul. 19 1:30 PM (Eastern)
Ends: Saturday, Jul. 19 2:45 PM (Eastern)
What does it take to turn an online petition into a full-fledged, multifaceted, effective campaign that builds progressive power? We'll discuss what we've learned about turning petitions into winning campaigns and developing progressive leadership at scale. We'll also have a conversation about opportunities and challenges with petition-based distributed organizing, and offer thoughts on how you can integrate distributed member-led campaigns with staff-led campaigns for maximum impact.
Panelists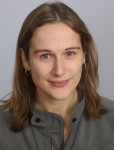 Anna Galland is Executive Director of MoveOn.org, a movement of more than 8 million progressive Americans using the most innovative technology to lead, participate in, and win bold campaigns for social change. Anna led the launch of MoveOn's public petition site, which gives individuals and organizations the power to launch and run their own MoveOn-style campaigns and connect to MoveOn's vibrant community of engaged progressives. She also developed MoveOn's national network of local volunteer Councils and ran advocacy and electoral efforts, including leading roles in MoveOn's 2008 and 2012 election programs. She's the mother of twin toddlers and a proud Midwesterner.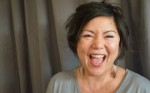 Hope Wood is the Organizing Training Manager with NOI and is passionately working to engage people of color in the progressive movement. Born and raised in Southern California, on the back of motorcycles, in Catholic mass, and on the dance floor, Hope has devoted the last 14 years of her life to community organizing. She began first as a teacher and then a dance arts educator. She found her political voice in the Obama campaign where she volunteered during the Primary election, and then was hired on as the California Battleground States Coordinator for the General Election.
Hope is now using what she has learned as a mentee of Marshall Ganz to coach and train organizers and leaders to employ engagement organizing strategies and practices. She knows there are millions of people like her out there, from "a-political" families who are just waiting for the opportunity to change the world.
Other sessions: Story of self: Using your own stories to power your organizing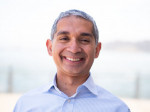 Murshed Zaheed—a senior advisor for Take Back the Court—is one of the top hybrid legislative, policy, and digital strategists in American politics. He has worked and consulted for top nonprofit organizations, corporations, and national campaigns creating winning multi-channel grassroots advocacy campaigns and communications programs.
Prior to founding Pacifica Strategies, Murshed served as the Political Director of CREDO Mobile, a social change-oriented corporation renowned for being a progressive powerhouse of activism and philanthropy. Murshed's years of experience as a senior leadership aide in Congress include his position as Director of New Media for then-Senate Majority Leader Harry Reid. He was also a member of Gov. Howard Dean's groundbreaking digital team during his 2003–2004 presidential campaign.
Murshed has a B.A. in political science from UCLA and a J.D. from Boston University School of Law. He is a member of the bars in Washington D.C. and in Massachusetts.