Stop the Deportations: How We're Calling on President Obama to Use Executive Power to Stop Separating Families
Session Type(s): Panel
Starts: Saturday, Jul. 19 3:00 PM (Eastern)
Ends: Saturday, Jul. 19 4:15 PM (Eastern)
In the six years of his administration, President Obama has overseen more than 2 million deportations—a record number that surpasses that of any other president ever. The number is one of his bitterest legacies, a symbol of 2 million mothers, fathers, and children who have been separated from their families and deported away from their homes. In 2012, DREAMers fought for and won deferred action, which now protects young immigrants from deportation. But in the absence of legislative immigration reform, much more must be done to protect parents, families, and other immigrants. Join us for a discussion on how we've fought to persuade President Obama to exercise more of his executive powers on immigration and deportations—and what the use of this power could mean for progressives in 2014 and 2016.
Moderator
Panelists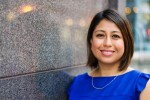 Cristina Jiménez is co-founder and Managing Director of the United We Dream Network, the largest immigrant youth-led network in the country. Originally from Ecuador, Cristina came to the U.S. with her family at the age of 13, attending high school and college as an undocumented student.
Cristina has organized immigrant youth and workers for the passage of pro-immigrant policies at the local and national levels since 2004. She was recently named among Forbes "30 under 30 in Law and Policy," one of "21 immigration reform power players" and one of 5 non-profit leaders who will influence public policy by the Chronicle of Philanthropy
She co-founded the New York State Youth Leadership Council, the Dream Mentorship Program at Queens College, was an immigration policy analyst for the Drum Major Institute for Public Policy and an immigrant rights organizer at Make the Road New York.
Other sessions: Civil Disobedience Gets Results: Lessons from the Immigration, Labor and Climate Movements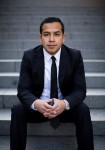 Cesar Vargas is a nationally recognized leader and innovator at the forefront of the groundbreaking DREAM movement.