Civil Disobedience Gets Results: Lessons from the Immigration, Labor and Climate Movements
Session Type(s): Panel
Starts: Friday, Jul. 18 3:00 PM (Eastern)
Ends: Friday, Jul. 18 4:15 PM (Eastern)
Across the progressive movement, activists and organizations are embracing civil disobedience on a large scale as a tactic to escalate pressure in our most crucial fights—and getting results. We'll share how progressives have leveraged the commitment of activists to increase pressure on decision makers.
Moderator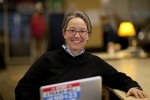 Becky Bond is the president of the CREDO SuperPAC and the political director of CREDO Mobile. Becky has been at the forefront of the online to offline organizing movement since she joined CREDO in 2000, combining innovative technology, rapid response, measurable results, volunteer engagement and a passionate commitment to winning progressive victories. Organizing with CREDO, Becky has grown a community of 3 million activists who take action on issues ranging from defending choice to protecting net neutrality to fighting climate change and ending unjust wars. She also led the 2004 campaign to register one million anti-war citizens as well as the "Hell NO on 23" campaign, CREDO's victorious 2010 effort to crush Texas oil and save California's global warming law. Becky serves on the board of the New Organizing Institute.
Panelists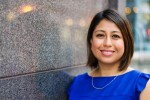 Cristina Jiménez is co-founder and Managing Director of the United We Dream Network, the largest immigrant youth-led network in the country. Originally from Ecuador, Cristina came to the U.S. with her family at the age of 13, attending high school and college as an undocumented student.
Cristina has organized immigrant youth and workers for the passage of pro-immigrant policies at the local and national levels since 2004. She was recently named among Forbes "30 under 30 in Law and Policy," one of "21 immigration reform power players" and one of 5 non-profit leaders who will influence public policy by the Chronicle of Philanthropy
She co-founded the New York State Youth Leadership Council, the Dream Mentorship Program at Queens College, was an immigration policy analyst for the Drum Major Institute for Public Policy and an immigrant rights organizer at Make the Road New York.
Other sessions: Stop the Deportations: How We're Calling on President Obama to Use Executive Power to Stop Separating Families