Q&A with Howard Dean: 10 Years Since the Campaign
Session Type(s): Panel
Starts: Saturday, Jul. 19 12:30 PM (Eastern)
Ends: Saturday, Jul. 19 1:15 PM (Eastern)
Ten years after the groundbreaking Dean campaign, one of the 22-year-old kids who showed up in Vermont to help the long-shot governor turn the primary race upside down and change the Democratic Party for good will interview the Governor about that race and the impact the campaign caused on organizing forever.
Moderator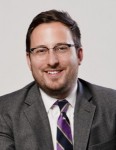 Joe Rospars is Founder & CEO of Blue State Digital, a creative agency and tech shop that partners with the world's leading brands, campaigns, nonprofits, and cultural institutions to inspire and mobilize people. BSD's portfolio ranges from the NAACP to Google, the USOC to Freedom to Marry, and Oxfam to EMILY's List.
Joe was President Barack Obama's chief digital strategist in the 2008 and 2012 campaigns, overseeing the digital integration of the unprecedented fundraising, communications and grassroots mobilization effort. The digital arm of the campaign engaged a record-breaking number of Americans and raised more than a billion dollars in mostly small donations from ordinary Americans.
Prior to the Obama campaign, Joe worked with Governor Howard Dean, from the founding of Democracy for America through Dean's historic "50 State Strategy" at the DNC and the 2006 election victories. He got his start as a writer for Dean's 2004 campaign.
Panelist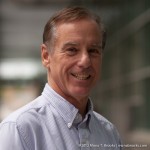 Governor Howard Dean, former DNC Chairman, presidential candidate, six term Governor and physician, currently works as a part time independent consultant focusing on the areas of health care, early childhood development, alternative energy and the expansion of grassroots politics around the world.
Dean serves as a CNBC contributor and is the founder of Democracy for America. He also serves on the board of the National Democratic Institute.
Respected on both sides of the political aisle, Dean was chairman of the National Governors' Association and the Democratic Governors' Association. Dean left office in Vermont to run for President in 2003 where he implemented innovative fundraising strategies such as use of the Internet.
As chairman of the Democratic National Committee, Dean created and implemented the "50 State Strategy" and the development of 21st century campaign tools. Dean is credited with helping Democrats make historic gains in 2006 and 2008.