Opening the Bedroom Door: Ask a Progressive Sexpert
Session Type(s): Panel
Starts: Thursday, Jul. 17 4:45 PM (Eastern)
Ends: Thursday, Jul. 17 6:00 PM (Eastern)
We say the personal is political, but if that's the case, why are progressives so afraid to talk about sex? From reproductive health to LGBTQ equality to trans healthcare, we miss the connections between some of the most important political issues we face and what's going on in our own bedrooms. So bring your burning questions on everything from revolutionary kink to STI etiquette to gender dynamics in queer relationships: our panel of sexperts (from the academic, medical, and activist worlds) is ready to boldly go where few have gone before.
Moderator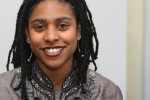 Kierra Johnson is the Executive Director of Choice USA, the leading pro-choice organization working to mobilize and provide support for the diverse, upcoming generation of leaders. Kierra has bolstered the conversation around youth and reproductive justice through her contribution to print, radio, television and online media, including the New York Times, RH Reality Check, Feministing.com, Newsweek,Fox News and National Public Radio.
Haling from the great state of Georgia, Kierra's journey with Choice USA started when she was awarded the Maxine Waters Reproductive Freedom Fellowship in 2000. Kierra is the 2002 recipient of the Young Women of Achievement Award from the Women's Information Network (WIN) and now sits on the advisory council for WIN. Ms. Johnson served as a Delegate to the 2008 Democratic National Convention and currently serves on the boards of the National Gay and Lesbian Task Force and the Center for Community Change.
Other sessions: Religious Exemptions: The Next Frontier for Progressive Battles
Panelists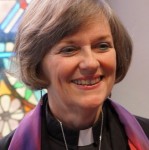 The Rev. Dr. Beverly Dale is an ordained Christian clergy in the Christian Church (Disciples of Christ) who has spent most of her thirty years of ministry helping people reconnect their spirits and their bodies and confronting sex-negativity in the church and culture. "Rev Bev" was an ecumenical campus minister at the University of Pennsylvania for over two decades where she became conversant with the issues and struggles for young adults both in the 'hook up culture' and the sexual minority communities. She is also an artist, writer and playwright producing and performing her one-woman show, "An Irreverent Journey from Eggbeaters to Vibrators" and is now completing her sexual & spiritual memoir, "Sex Without Apology, Becoming a Sex-Positive Person of Faith in a Sex-Negative Culture." As an activist and public theologian she is the founder of the Incarnation Institute for Sex & Faith that teaches an inclusive, science-based, sex-positive Christianity.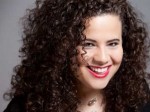 Jaclyn Friedman's work has redefined the concept of "healthy sexuality" and popularized the "yes means yes" standard of sexual consent that is quickly becoming law on many US campuses. Her first book, Yes Means Yes: Visions of Female Sexual Power and a World Without Rape was named one of Publishers' Weekly's Top 100 Books of 2009. Her second book, What You Really Really Want: The Smart Girl's Shame-Free Guide to Sex & Safety, was a finalist for ForeWord's Book of the Year Award in Women's Issues.
Friedman hosts The Yes Means Yes Show, a podcast about the personal and political of sex. She is a founder and the former Executive Director of Women, Action & the Media, where she led the successful #FBrape campaign to apply Facebook's hate-speech ban to content that promotes gender-based violence, and was the architect of WAM!'s Twitter Harassment Reporting demonstration project.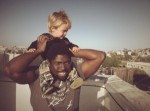 William Winters helps to create events and experiences for polyamorous communities in the San Francisco Bay Area, where he lives with his partner and their three stupid cats. William currently serves as a senior campaigner for Change.org, the nation's fastest growing platform for social change.