Online organizing: Moving up the ladder the right way
Session Type(s): Training
Training Tag(s): Advanced Online Organizing
Starts: Friday, Jul. 18 4:30 PM (Eastern)
Ends: Friday, Jul. 18 5:45 PM (Eastern)
From Obama for America to small mayoral races, having an effective online to offline strategy has proven to be a winning strategy. Trainers will share engagement tactics that work to reduce the barrier to entry for new users and help existing supporters become more engaged. This training will offer tips and best practices for an effective social media and email strategy that encompasses the principles of empowerment, participation, force multiplication and relationship-based organizing. We'll also talk about establishing consistency, effectively engaging with audiences, the key elements of a successful email program and effective reporting and analyzing systems for increasing digital ROI.
Trainers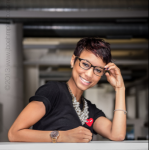 Ashley is a Senior Project Manager with 270 Strategies focusing on digital and social engagement. She joined 270 after serving most recently as the Ohio Digital Director for the 2012 re-election campaign of President Barack Obama. Ashley has been recognized by Advertising Age as one of 40 under 40 Marketing Leaders, and has also been listed as one of "50 Women Who Made the 2012 Election."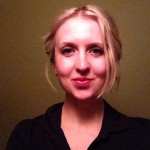 Martha Patzer is a Vice President with 270 Strategies, specializing in email programs, optimization, and online fundraising. Prior to joining 270, she was Email Director for the 2013 Presidential Inaugural Committee (PIC) and Deputy Email Director for the 2012 Obama for America campaign, helping to lead the team of writers and email strategists who raised more than half a billion dollars online. Martha has previously worked for Organizing for America, the League of Women Voters of the U.S., Kennedy Communications, and the South Bend Tribune. Martha proudly hails from Dayton, Ohio – the birthplace of aviation – and graduated from the University of Notre Dame. She currently lives in the Logan Square neighborhood of Chicago, where she enjoys biking and not being cold.