Iran: Diplomacy or War?
Session Type(s): Panel
Starts: Friday, Jul. 18 11:00 AM (Eastern)
Ends: Friday, Jul. 18 12:15 PM (Eastern)
This panel will discuss the Obama administration's effort to achieve a diplomatic solution to the Iranian nuclear issue, with attention to recent progressive grassroots successes in beating back efforts by Congressional hawks to foreclose non-military options.
Moderator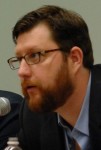 Matthew Duss is the president of the Foundation for Middle East Peace. Previously, he was a policy analyst at the Center for American Progress, where his work focused on the Middle East and U.S. national security, and director of the Center's Middle East Progress program.
His writing has appeared in numerous publications, including the New York Times, the Washington Post, the Los Angeles Times, the Boston Globe, the Nation, Foreign Policy, Politico, the American Prospect, and Democracy. He appears regularly as a commentator on radio and television.
He received an M.A. in Middle Eastern Studies from the University of Washington's Jackson School of International Studies, and a B.A. in political science from the University of Washington.
Panelists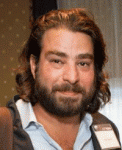 Ali Gharib is a reporting fellow with The Investigative Fund at The Nation Institute, where he focuses on US foreign policy. He previously served as a senior editor at Open Zion, a Mideast blog at the Daily Beast. His pieces have appeared in Foreign Policy, Washington Monthly, Columbia Journalism Review, Al Jazeera America, Haaretz, and Salon. He worked as a reporter at ThinkProgress and Inter Press Service. He's on Twitter @ali_gharib.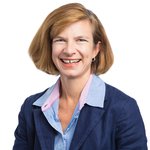 Heather Hurlburt is director of the New Models of Policy Change initiative at New America's Political Reform program.
Hurlburt will lead research into how policy advocacy is adapting to be effective in our current environment of intense political polarization, and provide guidance to advocates and funders seeking to navigate politics effectively on behalf of policy solutions.
Previously, she ran the National Security Network, a premier source for internationalist foreign policy messaging and advocacy; held senior positions in the white House and State Department under President Bill Clinton; and worked on Capitol Hill and for the International Crisis Group. She holds degrees from Brown and George Washington Universities.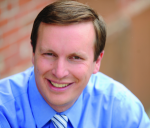 Chris Murphy is a United States Senator from Connecticut. Chris was first elected to the House in 2006, defeating 24-year-incumbent Nancy Johnson by running a grassroots campaign focused on ending the war in Iraq. In 2012, he beat Linda McMahon in the race to replace Joe Lieberman in the United States Senate.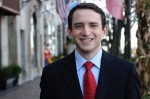 Ilya Sheyman is Executive Director of MoveOn.org Political Action, whose 8 million members across the country fight for a progressive agenda and to elect candidates who are committed to standing up for progressive values.
Ilya previously ran for Congress in a Democratic Primary in Illinois' 10th District where he garnered nearly 40 percent of the vote in a four way race, earning national attention. Prior to his campaign, Ilya served as MoveOn's national Mobilization Director, bringing progressive activists across the country together to pass health care reform and organize around key issues.
Before coming to MoveOn, Ilya also served as field director at Democracy for America, where he helped elect progressive candidates to every level of office, and as the online organizing manager for USAction/TrueMajority.org.