Ending Voter Suppression and Building Progressive Leadership in Congress: Why DC Statehood Matters for Liberals Now
Session Type(s): Panel
Starts: Saturday, Jul. 19 1:30 PM (Eastern)
Ends: Saturday, Jul. 19 2:45 PM (Eastern)
For the first time in 20 years, there is a bill before Congress to grant statehood to Washington, DC, a majority-black city with a population greater than that of either Vermont or Wyoming. The proposed legislation preserves the Constitutionally-mandated federal district but restores basic democracy to DC's 646,000 citizens, who pay local and federal taxes, fight and die in U.S. wars, and fulfill civic obligations but are denied their right to vote at the federal level have limited control over even local legislative and budgetary affairs. This session will explore the relationship between the DC statehood and black political empowerment movements since the Civil Rights Act of 1964. We'll also discuss the role of voting representation for DC in moving progressive legislation through a divided Congress and debate different perspectives and strategies for effectively moving forward on achieving statehood for the disenfranchised citizens of Washington, DC.
Moderator
Martin is a reporter with WAMU 88.5 FM, the NPR station in Washington, D.C. Prior to joining WAMU, he was editor-in-chief of DCist.com, a website about news, politics, arts, and events in the District.
Panelists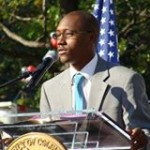 Nate Bennett Fleming is currently the U.S. Representative for the District of Columbia. Because of the District of Columbia's lack of voting representation in Congress, Bennett Fleming's role as the District's U.S. Representative, commonly known as the Shadow Representative, is to advocate for voting congressional representation, self-determination rights, and statehood for the District of Columbia.
Nathan Bennett Fleming is a native of Washington D.C. In 2007, he received his B.A. with Honors from Morehouse College, where he was Executive Director of the Student Government Association. Bennett Fleming is a 2011 graduate of the University of California, Berkeley, School of Law. While in law school, he was awarded a Harvard Public Service Fellowship, which fully funded study as a graduate fellow in public policy at the Harvard Kennedy School of Government.
Josh Burch is a native of the District of Columbia, husband, father, and co-founder of an all volunteer a citizen group called Neighbors United for DC Statehood. Neighbors United focuses on grassroots organizing around the District, advocacy on the Hill, and recruiting supporters around the country to become statehood advocates.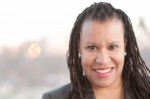 Kimberly Perry leads DC Vote's staff and spearheads the strategy for its national education and advocacy efforts in pursuit of full representation in the U.S. Congress for the 646,000 disenfranchised residents of the District of Columbia.

 Before joining DC Vote, Perry led a series of local, national and international education and lobbying efforts that have driven critical policy change to improve the lives of children and families. Her campaign models have been recognized internationally for not only getting every sector involved, but intentionally engaging young people and individuals most disenfranchised to lead.

 She's led innovative start-ups that combat inequities for millions of children, domestically and abroad, such as the Clinton Foundation's Alliance for a Healthier Generation; the UN Foundation's global Girl Up campaign; the Clinton Global Initiative's CGI America; and the Washington DC Regional Convergence Partnership.