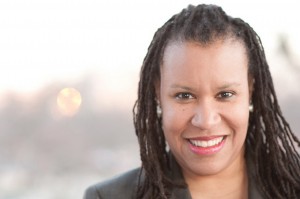 Kimberly Perry leads DC Vote's staff and spearheads the strategy for its national education and advocacy efforts in pursuit of full representation in the U.S. Congress for the 646,000 disenfranchised residents of the District of Columbia.

 Before joining DC Vote, Perry led a series of local, national and international education and lobbying efforts that have driven critical policy change to improve the lives of children and families. Her campaign models have been recognized internationally for not only getting every sector involved, but intentionally engaging young people and individuals most disenfranchised to lead.

 She's led innovative start-ups that combat inequities for millions of children, domestically and abroad, such as the Clinton Foundation's Alliance for a Healthier Generation; the UN Foundation's global Girl Up campaign; the Clinton Global Initiative's CGI America; and the Washington DC Regional Convergence Partnership.


Netroots Nation participation