Domestic Workers: Leaders for a New Economy
Session Type(s): Panel
Starts: Friday, Jul. 18 11:00 AM (Eastern)
Ends: Friday, Jul. 18 12:15 PM (Eastern)
Women are supposed to lean in—to have it all—but how, when women's work is undervalued and underpaid? Join us to find out how our movement can support a new women's economic agenda that will move us toward an economic system that values all women's contributions, from high powered CEOs to domestic workers. Nation-wide, domestic workers have been leading the fight for new labor protections for women and families. In 2013, domestic workers saw victories at the federal level with minimum wage and overtime protections for home care workers, and in the states with Bills of Rights wins in California and Hawaii. How can we turn these victories into a national movement with the power to change the way we value women's work? We'll strategize with the National Domestic Workers Alliance, Hand in Hand: The Domestic Employers Association, and the California Domestic Workers Coalition.
Moderator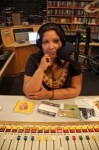 Mother of a beautiful 2 yr-old. My daughter and I love to listen to jazz, latin alternative and world music; and dance around our living room. I hope to someday soon return to hosting a music show on public radio.
Panelists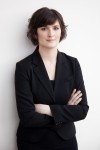 Sandra's career has always been devoted to the public interest, whether representing victims of human trafficking and domestic violence or advocating for progressive legislation. Sandra came to national attention in 2012 when she testified before members of Congress regarding comprehensive insurance coverage for birth control. She then took on Rush Limbaugh and other conservative commentators when they launched sexists attacks against her, never giving up and instead using this platform as a powerful tool for advancing progressive causes. Sandra then served as a surrogate for President Obama reelection and helped more than a dozen Democrats running in competitive U.S. House and Senate races. Now, Sandra is a candidate for the California State Senate District 26. She and her husband, Adam, live in West Hollywood, CA with their dog, Mr. President.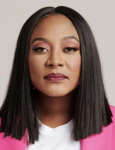 Alicia believes that Black communities deserve what all communities deserve — to be powerful in every aspect of their lives. An author, political strategist, organizer, and cheeseburger enthusiast, Alicia founded the Black Futures Lab to make Black communities powerful in politics. She is the co-creator of #BlackLivesMatter and the Black Lives Matter Global Network, serves as the Strategy & Partnerships Director for the National Domestic Workers Alliance, and is a co-founder of Supermajority, a new home for women's activism. Alicia has become a powerful voice in the media and frequently contributes thoughtful opinion pieces and expert commentary on politics, race and more to outlets such as MSNBC and The New York Times. She has received numerous accolades and recognitions, including being on the cover of TIME's 100 Most Influential People in the World issue and being named to Bloomberg's 50 and Politico's 50 lists. She is the author of the critically acclaimed book, The Purpose of Power: How We Come Together When We Fall Apart (One World Penguin Random House), and she warns you: hashtags don't start movements, people do.
Other sessions: Network Depth: How the Love Factor is Creating Change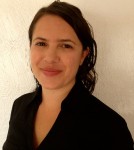 Lenore Palladino serves as the Vice President of Policy and Outreach at Demos, spearheading a campaign-oriented approach to Demos' issue advocacy work. Prior to Demos, Lenore was the Organizing Director at MoveOn.org, leading all facets of the organization's campaigning. She helped set MoveOn's strategic priorities and mobilized millions of Americans to participate in campaigns on crucial issues, including voting rights and democracy reform, economic justice, the 2008, 2010, and 2012 election cycles, health care, and women's rights. She has led multiple collaborations with organizations throughout the progressive movement.
Other sessions: Low-Wage Workers Went on Strike. Now What?