Beyond Livable Wage: Creative Strategies to Get to the Root of Inequality
Session Type(s): Panel
Starts: Friday, Jul. 18 3:00 PM (Eastern)
Ends: Friday, Jul. 18 4:15 PM (Eastern)
Around the country, progressives are pushing for much-needed increases in the minimum wage toward a more realistic "livable wage." However, what else can we do to change the debate to focus on some of the root causes of inequality? From the exploitative practices of a company like Walmart to the money big corporations pull out of state and local treasuries, the practices of the biggest corporations are directly driving median wages down and concentrating income. Our panel will look at some strategies to highlight these practices and empower progressives to fight back.
Moderator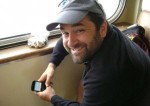 Brian Young is the co-founder and Managing Director at the Corporate Action Network, a hub to support campaigns fighting corporate abuse with innovative organizing technology and tactics. Previously, he directed John Kerry's digital operations in his political and official offices, including overseeing fundraising and organizing using Senator Kerry's 3-million+ contact email list and revamping the Senate Foreign Relations Committee's web presence. He also consulted on Howard Dean's ground-breaking Presidential campaign, ran a Congressional campaign, and, before getting involved in politics, was an award-winning documentary filmmaker.
Panelists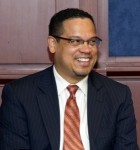 Currently serving as Minnesota's 30th Attorney General, Keith Ellison is the first African American and first Muslim American to be elected to statewide office in Minnesota. Before becoming AG, Ellison represented Minnesota's 5th District in Congress where he focused on consumer, worker, environmental, civil- and human-rights protections for Minnesotans. As Minnesota's AG, Ellison has championed affordable health care, a fair economy, and equal opportunity for all. Ellison has opposed a new rule revoking legal status for immigrants accessing public assistance, created a unit within the office of the Attorney General that focuses on investigating and prosecuting abuse of workers and wage theft, as well as filing lawsuits against opioid manufacturers. Following the killing of George Floyd, Governor Walz appointed AG Ellison to prosecute the case.
Other sessions: Underwriting Good Jobs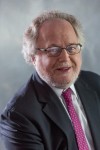 Lawrence Mishel, a nationally recognized economist, is president of the Economic Policy Institute, a role he assumed in 2002. In the more than two decades he has been with EPI, Mishel has helped build it into the nation's premier research organization focused on U.S. living standards and labor markets. Mishel has co-authored all 12 editions of The State of Working America, a book that former U.S. Labor Secretary Robert Reich says "remains unrivaled as the most-trusted source for a comprehensive understanding of how working Americans and their families are faring in today's economy." The State of Working America has been an invaluable resource in newsrooms, classrooms, and halls of power since 1988. Mishel's primary research interests include labor markets and education. He has written extensively on wage and job quality trends in the United States.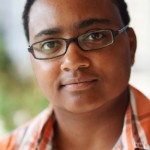 Erica Smiley is the director of campaigns for Jobs With Justice. She sits on the board of the Highlander Research and Education Center and the editorial board of the online publication Organizing Upgrade. In the past, she has organized with community groups such as Progressive Maryland, the Tenants and Workers Support Committee (now Tenants and Workers United) in Virginia, and SEIU Local 500. She was national field director of Choice USA, a pro-choice organization focusing primarily on youth access to reproductive health care. And she previously held the position of senior field organizer for the Southern Region at Jobs With Justice. She is originally from Greensboro, N.C.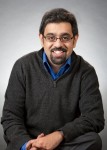 Saket Soni is the Executive Director of the New Orleans Workersʹ Center for Racial Justice. The Center is dedicated to organizing African American and immigrant workers for a just reconstruction of post‐Katrina New Orleans. Saket has worked as an organizer in Chicago at the Coalition of African, Asian, European, and Latino Immigrants of Illinois, a city‐wide immigrant rights coalition, and at the Organization of the North East. Saket joined the New Orleans Workers' Center for Racial Justice to take the first staff position in 2006. Saket co-authored "And Injustice For All: Workers' Lives In the Reconstruction," the most comprehensive report on race in the Reconstruction of post-Katrina Gulf Coast, and "Never Again: Lessons of the Gustav Evacuation," an account of the treatment of African Americans in the sheltering process. He has crafted strategic campaigns with direct organizing, litigation, communications, and research components to advance the human rights of guestworkers.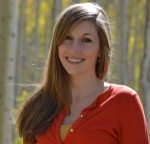 Jamie Way is the senior digital strategist for the Making Change at Walmart campaign. She is committed to working for social, economic and environmental justice through effective communication and education programs that she believes are the engine for real social change. To this end, she has worked with indigenous peoples in the Peruvian Amazon, international development professionals through online training, solidarity activists through Alliance for Global Justice (a fiscal sponsor of Occupy Wall Street), progressive coalitions and most recently with Walmart workers. In all of these capacities, her work has revolved around effective communication, especially in the virtual space. She earned her M.A. at Colorado State University. Originally from the Rocky Mountains of Colorado, she has lived in Mexico, Brazil, China and now lives in Washington, DC. She enjoys studying languages and speaks Spanish and Portuguese and is working on her Mandarin.