A Labor of Love: How the American Labor Movement is Securing LGBT Equality
Session Type(s): Panel
Starts: Friday, Jul. 18 4:30 PM (Eastern)
Ends: Friday, Jul. 18 5:45 PM (Eastern)
There are few alliances that have been as productive as that of the labor and LGBT movements. Even before the rise of large national LGBT organizations, the American labor movement worked to attain LGBT equality. Bayard Rustin and Harry Hay were trade union members; Harvey Milk was elected with the support of labor unions; and the negotiating table has been one of the most effective ways to obtain equal benefits and access to healthcare. What can be learned from this alliance? How did cooperation between movements contribute to changes for LGBT Americans? What strengths did the labor movement bring to the fight for LGBT Americans?
Moderator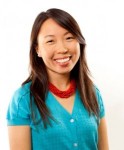 Amanda Terkel is a Senior Political Reporter and Politics Managing Editor at The Huffington Post. Previously, Amanda served as Deputy Research Director at the Center for American Progress and the Managing Editor of ThinkProgress.org.
Other sessions: Progressives and the Midterms: Making Smart Investments to Build Progressive Power in 2014 and Beyond
Panelists
Kate Childs Graham is Media Affairs Manager at the American Federation of Teachers, where she oversees the media strategy for the 1.5 million member union. Prior to joining the AFT, Kate was a senior speechwriter at the American Federation for State, County and Municipal Employees. There, she co-authored a report from AFSCME and the Center for American Progress titled, "Gay and Transgender Discrimination in the Public Sector."
Kate has worked at Choice USA, Catholics for Choice and Institute of the Sisters of Mercy. She holds a bachelor's degree in history from the Catholic University of America and a master's degree in gender and peacebuilding from the UN-mandated University for Peace. Kate writes a monthly column for the National Catholic Reporter. Her work has been covered in The Washington Post, Politico, The New York Times, Time and Newsweek; and she has often been a guest commentator on MSNBC and CNN.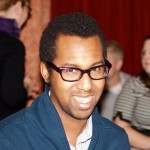 Roland is the Michigan State Director with Working America the community affiliate of the AFL-CIO. He also serves on the Human Rights Commission in the City of Detroit.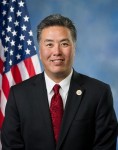 Congressman Takano represents California's 41st District in the U.S. House of Representatives, representing the people of Riverside, Moreno Valley, Jurupa Valley and Perris.
He serves as a member on the House Veterans' Affairs Committee as well as the House Education and Workforce Committee.
Other sessions: A Fresh Perspective: Lessons From a Crazy Congress