UndocuQueer: The Intersectionality of the Undocumented and LGBTIQ Struggles
Session Type(s): Panel
Starts: Friday, Jun. 21 7:30 PM (Eastern)
Ends: Friday, Jun. 21 8:45 PM (Eastern)
Immigration and LGBTIQ issues are controversial topics that have gained prominence in political and social circles throughout the nation and at the ballot boxes. These are not parallel movements, but intersecting ones in the fight for social justice. This is true for those who are undocumented and identify as queer, but also for those who are in one or the other (or neither) because of the interconnectedness of all those fighting for human rights. This panel will focus on the intersection of the two movements and how we can create safe spaces in both communities for those marginalized. Panelists will share their stories and engage others in conversation with the audience about the oppression that exists within the two communities in an effort to foster collaboration and unity.
Moderator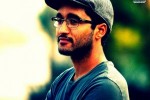 Jonathan Perez is a queer undocumented political exile from Colombia, and a Co-Founder of the Immigrant Youth Coalition in Southern California. He began his activism in the 10th grade while attending one of the most overcrowded high schools in the nation. Perez organized successfully to stop punitive discipline policies and successfully led a campaign to build 3 new schools in his community in Los Angeles. He soon realized that he could no longer remain in the shadows. The youth who looked up to him, many of whom who were also undocumented, pushed him into immigrants' rights work. His journey has taken him from civil disobedience to being locked up in an immigration detention center.
Other sessions: Migrants Moving Mountains: How the Undocumented are Leading the Charge on Immigration Reform
Panelists
My name is Fernanda Marroquin and I am undocumented and queer. I migrated to the United States from Peru with my parents and siblings in 2000 when I was 11 years old. I am a community organizer with DreamActivist Pennsylvania, an undocumented-led activist group that fights to build immigrant power in our communities. I am 23 years old and a current college student at Eastern University. I'm passionate about community power and creating safe spaces.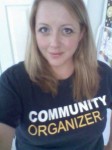 I am a single mom of two amazing girls. I hope to teach them tolerance, peace and love through my social justice work. An ally to the immigration reform movement, I became involved after a life-changing internship with the Florida Immigrant Coalition. Being introduced to the realities and horrors of our failed immigration system, drove me to devote myself to making changes at the grassroots level. In 2010, I served as the Logistics Project Manager for the Trail of DREAMs, a 1,500 mile walk by DREAMers ending in Washington DC. My current work has led to establishing the Friends of Adelanto Detainees; a community-led visitation program at the for-profit, immigrant detention facility in Adelanto, California. I am also a research assistant for the National UnDACAmented Research Project, a study to determine the benefits and barriers of DACA. The goal is to write policy recommendations to better serve undocumented youth.
I'm a transgender woman, writer, blogger, visual artist. I went to school for architecture, I was a visiting scholar at the Smithsonian Institution. I create social media since 2006. I've been invited to five national conferences in the U.S. on social media, immigration reform and LGBT issues. I'm based in Washington, DC.