Migrants Moving Mountains: How the Undocumented are Leading the Charge on Immigration Reform
Session Type(s): Panel
Starts: Thursday, Jun. 20 6:00 PM (Eastern)
Ends: Thursday, Jun. 20 7:15 PM (Eastern)
In the past few years the undocumented immigrant movement has become a force with which to be reckoned. DREAMers, day laborers, domestic workers and undocumented people have created a multi-faceted movement that has forced the President, Congress and states to address the issues of the undocumented. Come have a conversation with undocumented leaders from across the nation in a discussion of what's next for immigrants.
Moderator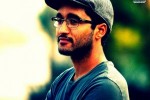 Jonathan Perez is a queer undocumented political exile from Colombia, and a Co-Founder of the Immigrant Youth Coalition in Southern California. He began his activism in the 10th grade while attending one of the most overcrowded high schools in the nation. Perez organized successfully to stop punitive discipline policies and successfully led a campaign to build 3 new schools in his community in Los Angeles. He soon realized that he could no longer remain in the shadows. The youth who looked up to him, many of whom who were also undocumented, pushed him into immigrants' rights work. His journey has taken him from civil disobedience to being locked up in an immigration detention center.
Other sessions: UndocuQueer: The Intersectionality of the Undocumented and LGBTIQ Struggles
Panelists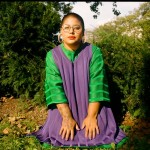 Internationally acclaimed queer migrant poet, artist and cultural organizer and social justice activist from Harlem by way of Ecuador. Guiñansaca has emerged as a national leader in the undocumented/migrant artistic and political communities. For the past 6 years they led national cultural equity work as the Managing Director at CultureStrike, and now they are building a national sustainable ecosystem and pipeline for artists and cultural workers of color as the Senior Manager of Artist Engagement at The Center for Cultural Power.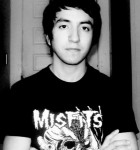 Born August 22, 1991 in San Luis Potosi, Mexico and traveled from Mexico to Atlanta, GA in 1995 with my mother. I am undocumented and I have been involved with undocumented youth, dealing with deportations, mental therapy, communication, critical awareness through free and accessible education, and many other aspects. I have been involved and have had the pleasure of working along with Freedom University, The Georgia Undocumented Youth Alliance, and Dream Activist Georgia. I still continue and try to keep projects alive and well with weekly meeting in Downtown Atlanta every Tuesdays at 6pm. I still work as a day laborer (roofer) and I know without any illusion what I have to go back to, what my community goes through, and what people of color go through in America.