State Battles 2013: Fighting Together to Block the Right-Wing Agenda
Session Type(s): Panel
Starts: Thursday, Jun. 20 10:30 AM
Ends: Thursday, Jun. 20 11:45 AM
Room: 210 CG
We are under attack! In state capitals across the nation, we have seen decades of hard-fought workplace rights wiped out, women's reproductive rights severely restricted, environmental protections wrecked and Americans' fundamental right to vote under attack. Labor unions, women's rights organizations, environmental watchdogs, voting rights groups and activists across the progressive movement must work together to withstand the corporate-funded, right-wing assault on all of our rights. This panel will discuss the ways that progressive organizations have been working together at the state level to defend against extreme right-wing legislation. The discussion will also touch on shared strategy, targets and tactics for these movements going forward.
Moderator
Josh Eidelson covers labor as a contributing writer at The Nation, Salon, and In These Times. His work has appeared at outlets including Slate, The American Prospect, Washington Monthly, Alternet, Dissent, Dollars and Sense, Jacobin, and Working USA: The Journal of Labor and Society. His reporting on the Walmart strike wave received a Sidney award from the Sidney Hillman Foundation.
After receiving his MA in Political Science from Yale, Eidelson spent five years as a union organizer for UNITE HERE in Sacramento, Pittsburgh, and Philadelphia. He appears frequently as a commentator on labor and politics on radio and TV. He is based in New York.
Panelists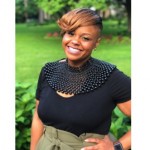 Carmen Berkley currently serves as the Managing Director for Planned Parenthood Action Fund. Over 15 years of experience, Carmen has served as the President of the United States Student Association, Field Director at NAACP and Choice USA, Digital Strategist at AFSCME, Executive Director at the Generational Alliance, and most recently Director of Civil, Human and Women's Rights at the AFL-CIO, where she led an effort to develop a racial justice and criminal justice platform for the labor movement, and la large scale effort to build the electoral capacity of people of color and women. Carmen is the a co-host and producer on WPFW FM, shes been seen as a political commentator on MTV and TVOne, and she is frequently quoted and writes for magazines and blogs. She is on the Board of Directors for Congressional Black Caucus Institute, Advocates for Youth and the League of Young Voters.
Heather joined Planned Parenthood Federation of America in August 2011 as Director of Digital Strategy after two years as VP of Digital at Fenton Communications, where she led the DC office's digital practice. Heather worked to develop and execute social media strategies and multimedia projects across a diverse client base.
Prior to Fenton, Heather served for four years as the director of political advocacy for Care2. She worked to connect Care2's millions of members to non-profits doing political work and advocacy campaigns. She led the effort to develop Care2's Election2008 Channel.
Heather was also a partner and online organizing director for the Carol/Trevelyan Strategy Group (CTSG), instrumental in developing and growing CTSG's Creative Multimedia department, including serving as executive producer and co-writer for several Pollie-award winning campaigns.
Other sessions: How Successful Application of Data was Used to Win in 2012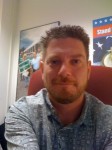 Seth Johnson currently serves the American Federation of State, County and Municipal Employees (AFSCME) as an Assistant Director of Political Action, overseeing the department's political communications, research, financial and compliance functions and running the unions Independent Expenditure programs. Seth has run campaigns for the union in more than a dozen states. Seth previously worked as a budget, tax and intergovernmental finance analyst in AFSCME's Public Policy Department, for the Texas State Comptroller of Public Accounts, at the U.S. House Committee on the Budget and for Federal Funds Information for States. Seth holds a master's degree in public policy from the University of Michigan and a bachelor's degree in government from Cornell University. He lives in Washington, DC with his wife Kate and their dog Nessie.
Amy Runyon-Harms joined ProgressNow Colorado as their Executive Director in 2013, and previously served on the organization's board for several years including the past three years as board co-chair. She came to ProgressNow Colorado from Planned Parenthood of the Rocky Mountains (PPRM) where she managed the organization's efforts to elect candidates who support pro-family planning policies, comprehensive sex education, and full access to women's reproductive health care as the Director of Political Outreach. Prior to her work at PPRM, Amy was the Colorado Legislative Director for the Gill Action Fund where she managed legislative and electoral efforts in Colorado as well as other western states.