Screwing with People Fast: Rapid Response Videos in Campaigns
Starts: Saturday, Jun. 22 1:30 PM (Eastern)
Ends: Saturday, Jun. 22 2:45 PM (Eastern)
Response videos have evolved from just gotcha moments, to full scale attacks.  From 2006 the raw Macaca video was enough to do the job. Now, campaigns increasingly use response videos to drive their message, take advantage of opponent's missteps and create news cycles out of nothing. As campaigns use video more, and as expectations of quality rise fast, this session will hear about big video moments from the last cycle, what comes next, and how campaign's can make the biggest impact.
Moderator
Matthew is the Political Director at Blue State Digital. Before joining BSD, Matthew directed digital rapid response for President Obama's 2012 re-election campaign. Before joining the Obama campaign, he worked for Blue State Digital as a senior strategist in Washington D.C. and London. Matthew is originally from the UK, where he worked for the Labour Party, advocacy campaigns, and labor unions over ten years before moving to the US.
Other sessions: How We Used the Internet to Help Win the Presidential Election
Panelists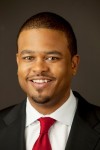 Rodell Mollineau, president of American Bridge 21st Century, brings more than a decade of experience developing national message campaigns and leading high-level communications operations. At American Bridge, Mollineau leads the overall efforts of the organization, overseeing a premier research, tracking and communications operation that is committed to holding Republican candidates accountable for their words and actions. Prior to joining American Bridge, Mollineau spent four years in the office of Senate Majority Leader Harry Reid (D-NV) as Staff Director of the Senate Democratic Communications Center, overseeing one of the largest political communications operations in the country, directing the long-term message development and rapid response strategy of the Senate Democratic Caucus and working closely with the White House, House Leadership and members of the progressive community to coordinate message. Mollineau is a veteran of several statewide and presidential elections and has led communications initiatives in every region of the country.
Other sessions: Legitimate Tape: Using Republicans' Own Words to Shut that Whole Thing Down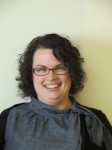 Melissa Ryan has spent more than a decade working at the intersection of politics, media, culture, and technology. Today, she uses her expertise to help people, policymakers and institutions combat online extremism and toxicity.
Melissa became fascinated with extremism and disinformation during the 2016 U.S. elections, as she watched once-fringe extremist networks rise to prominence as they were amplified by mainstream candidates and media. She was among the first progressives to chronicle the rise of the alt-right online when she launched Ctrl Alt-Right Delete shortly after the election, which has since grown to more than 15,000 weekly readers.
Ryan's expertise is sought out by journalists, politicians, leaders and everyday Americans who want to better understand how current events are shaped by social media and how political campaigns use digital strategy to engage voters.