How We Used the Internet to Help Win the Presidential Election
Session Type(s): Panel
Starts: Saturday, Jun. 22 4:30 PM (Eastern)
Ends: Saturday, Jun. 22 5:45 PM (Eastern)
In the past, a New York Times front-page story was all it took to get an issue traction. But those days are gone. During the 2012 election, it was often funny memes, great tweets and stunning videos that had the biggest impact on the news cycle. Hear from some of the people, both inside and outside of the Obama campaign, who created the content that helped win the election. They'll share what they did and how your campaign or cause can best leverage the internet to win.


Panelists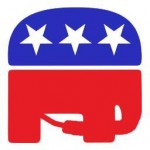 @LOLGOP live-tweets the GOP's painfully slow demise as a national party.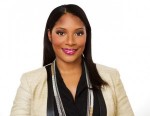 Zerlina Maxwell is a political analyst and contributing writer for EBONY.com, theGrio.com, and Feministing.com. She writes about national politics, candidates, and specific policy and culture issues including domestic violence, sexual assault, victim blaming and gender inequality. She has consulted with the United States Department of State to promote the use of social media by students in the West Bank. Her writing has also appeared in JET Magazine, on CNN.com, The Huffington Post, The American Prospect, TheRoot.com Salon.com, and RawStory.com. She is also a frequent guest on Make It Plain with Mark Thompson on Sirius XM Left and on Fox News.
Other sessions: Ask the Leader
Matthew is the Political Director at Blue State Digital. Before joining BSD, Matthew directed digital rapid response for President Obama's 2012 re-election campaign. Before joining the Obama campaign, he worked for Blue State Digital as a senior strategist in Washington D.C. and London. Matthew is originally from the UK, where he worked for the Labour Party, advocacy campaigns, and labor unions over ten years before moving to the US.
Other sessions: Screwing with People Fast: Rapid Response Videos in Campaigns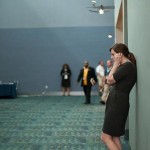 Laura Olin ran national social media strategy for the Obama 2012 campaign (@BarackObama, @MichelleObama, @JoeBiden, their Facebook pages, Spotify, Pinterest, Google+, Instagram, etc) and was the author of the Barack Obama Tumblr. Her team grew the campaign's social media followings by 40 million, raised millions of dollars over social media, and created the most-retweeted and most-liked Twitter and Facebook posts to date.