Starts: Thursday, Jun. 20 3:00 PM (Eastern)
Ends: Thursday, Jun. 20 4:45 PM (Eastern)
God Loves Uganda explores the role of the American evangelical movement in Uganda, where American missionaries have been credited with both creating schools and hospitals and promoting dangerous religious bigotry. The film follows evangelical leaders in America and Uganda along with politicians and missionaries as they attempt the radical task of eliminating "sexual sin" and converting Ugandans to fundamentalist Christianity.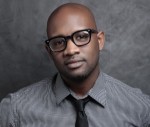 Andre Banks has spent most of the last decade finding new ways to use technology to build social movements.
He is the Co-Founder and Executive Director of All Out (allout.org), an unprecedented global alliance of 1.6 million straight, gay, lesbian, bi and trans people committed to building a movement for equality, everywhere.
Andre is also a Senior Advisor at Purpose.com where he was formerly Partner and Director of Strategy, leading development on global movements to fight cancer (LIVESTRONG), eliminate nuclear weapons (Global Zero), and forge an innovative new partnership in Brazil to build a new culture of civic participation (Meu Rio).
Other sessions: Intolerance Abroad: Overcoming Violence and Repression and Moving Toward Global LGBT Solidarity