Intolerance Abroad: Overcoming Violence and Repression and Moving Toward Global LGBT Solidarity
Session Type(s): Panel
Starts: Thursday, Jun. 20 1:30 PM (Eastern)
Ends: Thursday, Jun. 20 2:45 PM (Eastern)
Recent progress for LGBT Americans—in civil rights and in the slow but steady gains in dismantling institutional discrimination in mainline Protestant churches—has created a backlash not in the U.S. but in countries all over the world. Conservative white evangelicals, sensing defeat at home, have turned the export of religious homophobia into a cottage industry. Thus the increased repression and violence that LGBT people in parts of Africa, Eastern Europe and Latin America are facing is a perverse byproduct of our successes in the U.S. We need models of global solidarity that recognize the unique development of LGBT movements in other countries and our unique responsibility to fight the U.S.-driven neocolonial export of Western intolerance.
Moderator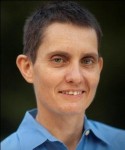 Dorothee Benz is the director of communications at the Center for Constitutional Rights as well as the chair of Methodists in New Directions, a grassroots organization working to end religious homophobia. Her work as an editor, journalist and communications strategist for economic and social rights spans more than two decades and has garnered both academic and journalism awards. She is also the 2012 winner of the Gwen and C. Dale White Award from the Methodist Federation for Social Action, NY Chapter. Her articles have been published in The Nation.com, Politics and Society, Dissent, New Labor Forum, In These Times and elsewhere. Benz has a Ph.D. in political science from the City University of New York and a B.A. from Harvard University.
Panelists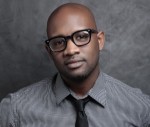 Andre Banks has spent most of the last decade finding new ways to use technology to build social movements.
He is the Co-Founder and Executive Director of All Out (allout.org), an unprecedented global alliance of 1.6 million straight, gay, lesbian, bi and trans people committed to building a movement for equality, everywhere.
Andre is also a Senior Advisor at Purpose.com where he was formerly Partner and Director of Strategy, leading development on global movements to fight cancer (LIVESTRONG), eliminate nuclear weapons (Global Zero), and forge an innovative new partnership in Brazil to build a new culture of civic participation (Meu Rio).
Other sessions: Screening: God Loves Uganda

Rev. Canon Dr. Kapya John Kaoma is Political Research Associates' religion and sexuality researcher and author of the 2012 Colonizing African Values report. He is an ordained Anglican with a particular interest in human rights, ecological ethics, and mission. A former dean of St. John's Cathedral and lecturer at Africa University in Mutare, Zimbabwe and academic dean of St. John's Anglican Seminary in Kitwe, Zambia, Dr. Kaoma produced a report entitled Globalizing the Culture Wars: U.S. Conservatives, African Churches, and Homophobia that prompted invitations to testify before the United States Congress and the United Nations. He represented the Anglican Communion at the Edinburgh 2010 conference, presenting a paper on mission and ecology. He is currently the Rector of Christ Church, Hyde Park, MA and a Visiting Researcher at Boston University Center for Global Christianity and Mission. He received his doctorate in Ethics from Boston University.
Jeena Shah is an international human rights attorney with the Center for Constitutional Rights and co-counsel on Sexual Minorities Uganda v. Lively. She works closely with transnational social movements to hold U.S. actors — including the U.S. government, individuals, and corporations — accountable for the human rights violations they cause or contribute to abroad.