Reclaiming Family Values from the Right
Session Type(s): Panel
Starts: Saturday, Jun. 22 6:00 PM (Eastern)
Ends: Saturday, Jun. 22 7:15 PM (Eastern)
For too long, a conservative agenda of traditional family structures—and not the fiscal policies that keep families together—have defined our political discourse around family values. Come hear from well-known progressive leaders on the economic security policies that strengthen our families, and leave armed with the tools and messaging to take back family values from the right.


Moderator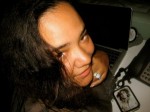 Dream Hampton is a cultural critic. She's been published in a wide variety of magazines, newspapers and anthologies since 1990. She's an award winning filmmaker and a Senior Fellow with Moms Rising.
Panelists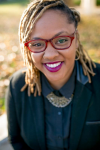 Shanelle Matthews is an award-winning political communications strategist with a decade of experience in journalism, legislative, litigation, rapid response, and campaign communications. She serves as the Director of Communications for the Black Lives Matter International Network, a network of more than 40 chapters working to rebuild the Black liberation movement and affirm the lives of all Black people. Previous to that she served as the Deputy Communications Director for the Sierra Club, leading communications strategy for Beyond Coal and worked as a strategist for the ACLU of Northern California. She believes in using communications both as a tool for social change and to win. As an alumna of Progressive Women's Voices, the Women's Media Center's premier media and leadership training program for women, Shanelle has executed her training as a spokesperson in outlets like Al Jazeera and NPR. She serves on the board of directors of the National Network of Abortion Funds and Rewire. She holds a degree in Journalism and New and Online Media from the Manship School of Mass Communications at Louisiana State University. She is a lover of cheese, Afro-jazz, and bourbon. She lives and plays in Oakland.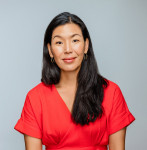 Ai-jen Poo is an award-winning organizer, author, and a leading voice in the women's movement. She is the Executive Director of the National Domestic Workers Alliance, Director of Caring Across Generations, Co-Founder of SuperMajority, Co-Host of Sunstorm podcast and a Trustee of the Ford Foundation. Ai-jen is a nationally recognized expert on elder and family care, the future of work, and what's at stake for women of color. She is the author of the celebrated book, The Age of Dignity: Preparing for the Elder Boom in a Changing America. Follow her at @aijenpoo.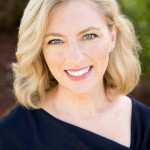 Executive Director/CEO and Co-Founder of MomsRising, Kristin Rowe-Finkbeiner has been involved in grassroots engagement and policy analysis for more than two decades. Started in May 2006, MomsRising is an on-the-ground and online organization with more than 1 million members working together to increase family economic security, to end discrimination against women and mothers, and to build a nation where both businesses and families can thrive.
Rowe-Finkbeiner is also a frequent public speaker, radio host, and an award-winning author of books, including The F-Word: Feminism in Jeopardy and The Motherhood Manifesto, which she co-authored with MomsRising co-founder Joan Blades. She has also been published in many outlets, including: Politico, CNN, USA Today, Washington Post, and Huffington Post.
Rowe-Finkbeiner has received numerous accolades for her work, including the ‪Black Civic Participation 2014 Spirit of Democracy Community Empowerment & Social Innovation Leadership Award; 21 Leaders for the 21st Century Award; National Priorities Project Democracy Champion Award; and the Center for Women & Democracy Healthcare Heroine Award.
Other sessions: Climate Change: Congressional Leaders, Allies on the Path Ahead