Climate Change: Congressional Leaders, Allies on the Path Ahead
Session Type(s): Panel
Starts: Saturday, Jun. 22 1:30 PM (Eastern)
Ends: Saturday, Jun. 22 2:45 PM (Eastern)
The public is ready for meaningful action on climate change, but special interests have a stronghold on too many Congressional leaders. The founders of the bicameral climate change task force will be joined by coalition leaders on climate change to share insights, discuss opportunities for progress and explore ways we can work together to move forward on climate.

Moderator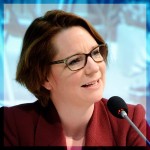 Progressive candidate for Congress in WA-01, working to build an America that works for ALL of the American people. Former executive director of ProgressiveCongress.org and the Progressive Congress Action Fund. Board member of the Netroots Foundation and the Center for International Policy. Former board member of NARAL Pro-Choice America, ActBlue, SNAP-PAC, Council for a Livable World's PeacePAC, and the Progressive Ideas Network. Principal on the Afghanistan Study Group. Author and organizer of A Responsible Plan to End the War in Afghanistan. Rabblerouser.
Other sessions: Getting Real on Climate: What We Must Do to Stop Climate Change
Panelists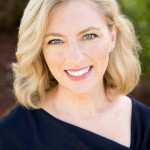 Executive Director/CEO and Co-Founder of MomsRising, Kristin Rowe-Finkbeiner has been involved in grassroots engagement and policy analysis for more than two decades. Started in May 2006, MomsRising is an on-the-ground and online organization with more than 1 million members working together to increase family economic security, to end discrimination against women and mothers, and to build a nation where both businesses and families can thrive.
Rowe-Finkbeiner is also a frequent public speaker, radio host, and an award-winning author of books, including The F-Word: Feminism in Jeopardy and The Motherhood Manifesto, which she co-authored with MomsRising co-founder Joan Blades. She has also been published in many outlets, including: Politico, CNN, USA Today, Washington Post, and Huffington Post.
Rowe-Finkbeiner has received numerous accolades for her work, including the ‪Black Civic Participation 2014 Spirit of Democracy Community Empowerment & Social Innovation Leadership Award; 21 Leaders for the 21st Century Award; National Priorities Project Democracy Champion Award; and the Center for Women & Democracy Healthcare Heroine Award.
Other sessions: Reclaiming Family Values from the Right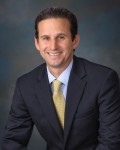 Brian Schatz is a U.S. Senator from Hawaii. As a devoted husband and father with deep local roots, Brian is dedicated to building a prosperous Hawaii that respects our history and provides meaningful opportunities for this and future generations.
In December 2012, Brian was deeply honored to receive the appointment to fill the seat vacated by the passing of Senator Daniel K. Inouye. He serves on the Senate Committees on Commerce, Energy and Natural Resources (where he chairs the Subcommittee on Water and Power), and Indian Affairs.
Brian is running in the 2014 special election and has been endorsed by 24 organizations including the League of Conservation Voters, Ocean Champions, and Blue America PAC.
Brian previously served in the Hawaii State House of Representatives and as Lt. Governor of the State of Hawaii.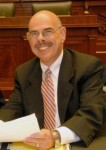 Representative Henry A. Waxman represents California's 33rd Congressional District. A longtime champion of public health and environmental issues, Rep. Waxman has fought for universal health insurance, comprehensive Medicare and Medicaid coverage, air and water quality standards, pesticide regulations, nursing home quality standards, women's health research and reproductive rights, affordable prescription drugs, and community right to know about pollution levels.
Rep. Waxman has sponsored numerous bills that have become law. He was one of the primary architects of the landmark health reform law, the Affordable Care Act, the Family Smoking Prevention and Tobacco Control Act, the Ryan White CARE Act, and the 1990 Clean Air Act amendments.
Rep. Waxman has also led the fight against global warming, introducing the first bill in Congress to stabilize the climate in 1992 and co-authoring the American Clean Energy and Security Act, which passed the House of Representatives in 2009.