Smoke Signals: The Next Steps in Marijuana Reform
Session Type(s): Panel
Starts: Thursday, Jun. 20 10:45 PM (Eastern)
Ends: Thursday, Jun. 20 10:45 PM (Eastern)
In 2012 voters in Washington and Colorado chose to legalize marijuana, which many hope is the beginning of the end of the failed "War on Drugs." In addition to exploring the failures and frustrations of the past, including California's 2010 Proposition 19, panelists will share their insights into these recent victories and lay out the national path toward the massive electoral effort of widespread legalization in 2016. In addition to electoral strategy, we'll discuss the human costs of marijuana prohibition, the opportunity to secure good-paying union jobs in this emerging industry, environmentally sustainable production practices and the ability of drug reform proponents to form multiracial coalitions and engage an increasingly disengaged youth electorate.
Moderator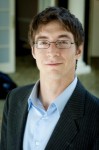 Daniel Robelo is a Research Coordinator for the Drug Policy Alliance
(DPA), the leading organization in the United States promoting drug
policies that are grounded in science, compassion, health and human
rights. Daniel's work also focuses on raising awareness in the U.S.
about the destructive impact that the war on drugs has had on Latin
American and Latino communities. He is a co-author of various DPA
reports, and his writings have appeared in several publications,
including The Huffington Post, AlterNet, New York Times, USA Today,
Wall Street Journal, El Nuevo Herald, L.A. Daily News, CounterPunch,
El Diario de Nueva York, and Oregon Law Review. Daniel graduated from
the University of California, Berkeley, with degrees in Political
Science and History. Born in San Francisco, he currently lives in
Oakland.
Panelists

Dale Sky Jones
Oaksterdam University Executive Chancellor
Dale is focused on enhancing the debate for cannabis policy reform throughout the country. She recently took over as President of Oaksterdam University to continue the legacy of quality training for the cannabis industry.
Dale has interviewed countless times with every major news outlet, and is featured many entertainment sources and documentaries, foreign and domestic. Named by Marie Claire as one of the most influential women in the industry; she has a voice in setting national priorities and is an expert commentator on current events, science and politics.
She is the Chairwoman of the Board for the Coalition for Cannabis Policy Reform, formerly the spokeswoman and legislative liaison for California's Prop 19 Campaign. Dale also serves on the boards of directors for the National Cannabis Industry Association (NCIA), and Californians to Regulate Medical Marijuana (CRMM).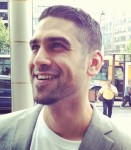 Rezwan has over a decade of experience in project management, marketing, brand development, and various other facets of business. Through involvement with his primary company, seedleSs, he has worked closely with artists, musicians, celebrities, athletes and other industry leaders to advocate for eco-conciousness and MMJ reform as well as its more broad industrial and recreational applications. Through social networking, strategic alliances, and grass roots marketing, Rezwan has been able to show results and consistent growth in everything he is involved with. While completing his J.D. Degree, Rezwan has had the opportunity to work under one of the state's prominent MMJ Experts, Attorney Lance Rogers. As a result, Rezwan has gained invaluable insight into of the legal concerns commonly associated with the business, legislative, and criminal aspects of this growing industry. His balanced and pragmatic position give him a very unique perspective on the issues.