Islamophobia: A Tool of the Right
Session Type(s): Panel
Starts: Thursday, Jun. 20 4:30 PM (Pacific)
Ends: Thursday, Jun. 20 5:45 PM (Pacific)
Room: 212 BD
President Obama's middle name is Hussein and many Americans know this because the right has made Muslims the villain of America. Come to this panel for a conversation about how we can combat Islamophobia and deconstruct the fear mongering machine of the right.
Moderator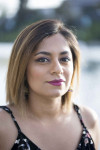 Tanzila "Taz" Ahmed is an activist, storyteller, and politico based in Los Angeles. An electoral organizer by trade, she's mobilized thousands of Asian American & Pacific Islanders to the polls in over seventeen different languages in the past fifteen years at various non-profit organizations, starting with founding South Asian American Voting Youth in 2004. She currently is a Campaign Strategist at the Asian American new media organizing group 18MillionRising.
In 2016, Taz was honored as a White House Champion of Change for Asian American and Pacific Islander Art and Storytelling and in 2017 as UCLA Luskin Alumni of the Year. She is cohost of The #GoodMuslimBadMuslim Podcast that has been featured in Oprah Magazine, Wired, and Buzzfeed as well as live shows recorded at South by Southwest and the White House.
An avid essayist, she had a monthly column called Radical Love and has written for Sepia Mutiny, Truthout, The Aerogram, The Nation, Left Turn Magazine, and more. She is published in the anthologies Modern Loss (2018), Six Words Fresh Off the Boat (2017), Good Girls Marry Doctors (2016), Love, Inshallah (2012) and poetry collection Coiled Serpent (2016). Her third poetry chapbook Emdash and Ellipses was published in early 2016. Taz curates Desi music at Mishthi Music where she co-produced Voices of Our Vote: My #AAPIVote Album (2016) and Beats for Bangladesh (2013). Her artwork was featured in Sharia Revoiced (2015), in Smithsonian Asian Pacific American Center's "H-1B" (2015), and Rebel Legacy: Activist Art from South Asian California (2015). She also makes disruptive art annually with #MuslimVDay Cards.
Other sessions: Engaging New American Voters and Voters of Color
Panelists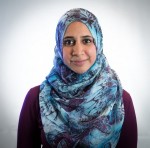 Zahra Billoo serves as the Executive Director of the Council on American-Islamic Relations, San Francisco Bay Area (CAIR-SFBA) office, the oldest and one of the largest CAIR chapter offices. Since joining in 2009, Zahra has led the organization through a period of six-fold growth. Today, she manages one of the largest CAIR offices in the country with a team of civil rights and social justice advocates dedicated to the empowerment of American Muslims through legal services, legislative advocacy, and community organizing.
Under Zahra's leadership, CAIR-SFBA has filed lawsuits against the United States Department of Justice, Abercrombie & Fitch, and Southwest Airlines, representing American Muslims facing discriminatory treatment. CAIR-SFBA has also significantly expanded its capabilities to provide know-your-rights sessions on a nearly weekly basis to mosques and community members in the San Francisco Bay Area, while also providing direct legal representation to Bay Area residents facing numerous civil rights violations, including FBI interviews, employment discrimination, airport harassment, school bullying, and hate crimes.
Zahra earned her undergraduate degrees from the California State University, Long Beach, and her Juris Doctorate from the University of California, Hastings. She is licensed to practice law in California.
Other sessions: Challenging Drones, from Pakistan to Oakland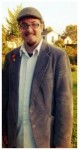 Dustin Craun is a writer, educator, community organizer and a communications strategist who has worked with more than twenty-five different non-profit and social movement based organizations over the last twelve years in the United States, Mexico, and Ghana. Dustin works on the clergy organizing team for the PICO National Network building Muslim Community organizing into the largest faith based community organinizing network in the United States. His writings have been featured in publications such as Adbusters, and he is working on publishing his first book titled Decolonizing Whiteness.