Challenging Drones, from Pakistan to Oakland
Session Type(s): Panel
Starts: Saturday, Jun. 22 1:30 PM (Eastern)
Ends: Saturday, Jun. 22 2:45 PM (Eastern)
Ongoing revelations about the use of drones as a tool of foreign warfare have raised concerns about the nature of the war on terror, its impact on our foreign relations, government accountability and the pending use of drones domestically. Between Stanford University's groundbreaking investigation which demonstrated that Pakistanis believe drones are causing a daily 9/11-like reality in their communities to counties across the U.S. attempting to purchase drones are stark reminders that we know very little about the extent of the drone program. Further, the law has not caught up with technology, so activists and lawyers are scurrying to navigate how best to oppose the use of drones. Attend this panel to hear about the very real impact of drones as well as how community-based and online activism can be used to challenge them.
Moderator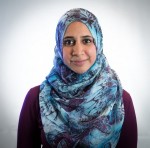 Zahra Billoo serves as the Executive Director of the Council on American-Islamic Relations, San Francisco Bay Area (CAIR-SFBA) office, the oldest and one of the largest CAIR chapter offices. Since joining in 2009, Zahra has led the organization through a period of six-fold growth. Today, she manages one of the largest CAIR offices in the country with a team of civil rights and social justice advocates dedicated to the empowerment of American Muslims through legal services, legislative advocacy, and community organizing.
Under Zahra's leadership, CAIR-SFBA has filed lawsuits against the United States Department of Justice, Abercrombie & Fitch, and Southwest Airlines, representing American Muslims facing discriminatory treatment. CAIR-SFBA has also significantly expanded its capabilities to provide know-your-rights sessions on a nearly weekly basis to mosques and community members in the San Francisco Bay Area, while also providing direct legal representation to Bay Area residents facing numerous civil rights violations, including FBI interviews, employment discrimination, airport harassment, school bullying, and hate crimes.
Zahra earned her undergraduate degrees from the California State University, Long Beach, and her Juris Doctorate from the University of California, Hastings. She is licensed to practice law in California.
Other sessions: Islamophobia: A Tool of the Right
Panelists
Nadia Kayyali is a member of EFF's activism team. Nadia is particularly interested in surveillance, national security policy, and the intersection of criminal justice, racial justice, and digital civil liberties issues.
Nadia previously served as the 2012 Bill of Rights Defense Committee Legal Fellow where they worked with grassroots groups to restrict the reach of overbroad national security policies. They earned their B.A. from UC Berkeley, where they majored in Cultural Anthropology and minored in Public Policy. They received their J.D. from UC Hastings.
Nadia currently serves on the board of the National Lawyers Guild S.F. Bay Area chapter, and as a volunteer at the San Francisco Tenants Union.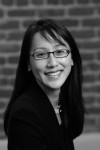 Linda Lye is a staff attorney at the ACLU of Northern California, where she focuses on free speech and privacy issues, often through the lens of new technology. Her current litigation includes a challenge to warrantless searches of cell phones by the police after an individual is arrested, Freedom of Information Act suits for records related to the FBI's surveillance of the Occupy movement and the federal government's use of location tracking technology, as well as a First Amendment challenge to a ballot initiative that restricts the online speech rights of registered sex offenders. She was formerly a partner at Altshuler Berzon, a San Francisco law firm specializing in labor and employment law. Earlier in her legal career, she clerked for Justice Ruth Bader Ginsburg of the United States Supreme and Judge Guido Calabresi of the United States Court of Appeals for the Second Circuit.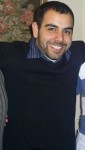 Omar Shakir received his JD from Stanford Law School in June and is co-author of 'Living Under Drones', the Stanford/NYU report that assessed the civilians consequences of US drone strikes in Pakistan. A 2007-2008 Fulbright Scholar in Syria, his work has focused on human rights and the law in the Muslim world and in the US. In law school, he worked at the Special Tribunal for Lebanon, the ACLU, and the Santa Clara County Public Defender's Office. At Stanford, he served as president of the International Law Society, co-president of the Iraqi Refugee Assistance Program, co-chair of the National Lawyers Guild, and founding vice president of the Stanford Association for Law in the Middle East. Omar holds an MA in Arab Studies from Georgetown and a BA in International Relations from Stanford. This fall, Omar will join Human Rights Watch as a fellow based in Cairo.