Introduction to Legislative Advocacy: How to Effectively Lobby Your Elected Leaders
Session Type(s): Training
Starts: Saturday, Jun. 22 4:30 PM (Eastern)
Ends: Saturday, Jun. 22 5:45 PM (Eastern)
Learn tips for effective advocacy from the perspective of a past elected official staff member and successful grassroots organizers. The focus of this training session will be on Congressional and State elected official offices. Organizers will  teach tips about meeting with staff members at the local District office and staff members working on Capitol Hill. Participants will learn how to effectively advocate their position and how to build a successful symbiotic relationship with any elected official.
Trainers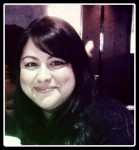 Nicole has over 13 years experience in public relations, communications, and event management and over 10 years of statewide and regional coalition building among diverse constituencies. Nicole is proud to have worked for Speaker Nancy Pelosi as her Community Affairs & Outreach Manager, as such Nicole represented Congresswoman Pelosi and worked with constituents on key San Francisco issues such as housing, labor, education and veterans. She has also held several campaign leadership positions. In the 2010 cycle she took time off of her position with Speaker Pelosi to serve as the California Field Director of Voto Latino, an organization founded by Rosario Dawson aimed at increasing Latino civic engagement. Most recently she worked for a statewide union as the Political Director where she was responsible for working with elected officials both in Sacramento and on Capitol Hill.
Other sessions: Exercising the Power of the Latino Electorate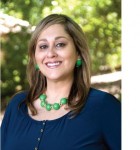 Since 2008, Raquel Simental has served as the Public Affairs Director for the Sacramento/Sierra Foothill Region at Planned Parenthood Mar Monte and brings almost 10 years of political campaign, media, and public affairs experience to Planned Parenthood Mar Monte.
Raquel has served as Senior Account Executive for two political campaign firms in Sacramento. In her capacity, she assisted with campaign strategy and targeting, as well as coordinated direct mail, field and media operations. She has also coordinated the production of direct mail media for several state Democratic Caucuses nationwide.
In 2009, Raquel launched ROQ Strategies, a campaign strategy and communications firm, which specializes in electing progressive women, especially women of color, into local office.
Raquel grew up in Oakland, California. She earned a Bachelors of Arts in International Relations from the UC Davis and a Masters of Pubic Administration and certificate in Political Management from the University of Southern California.
Other sessions: Exercising the Power of the Latino Electorate