Exercising the Power of the Latino Electorate
Session Type(s): Panel
Starts: Thursday, Jun. 20 12:00 PM (Eastern)
Ends: Thursday, Jun. 20 1:15 PM (Eastern)
Latinos played a decisive role in the 2012 presidential role and their record turnout in support of President Obama was one of the reasons the President won in a landslide. What worked—and what didn't—in engaging Latinos this past election cycle? And what are the best methods to increase Latino voter participation in non-presidential elections?
Moderator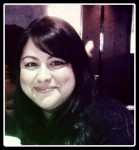 Nicole has over 13 years experience in public relations, communications, and event management and over 10 years of statewide and regional coalition building among diverse constituencies. Nicole is proud to have worked for Speaker Nancy Pelosi as her Community Affairs & Outreach Manager, as such Nicole represented Congresswoman Pelosi and worked with constituents on key San Francisco issues such as housing, labor, education and veterans. She has also held several campaign leadership positions. In the 2010 cycle she took time off of her position with Speaker Pelosi to serve as the California Field Director of Voto Latino, an organization founded by Rosario Dawson aimed at increasing Latino civic engagement. Most recently she worked for a statewide union as the Political Director where she was responsible for working with elected officials both in Sacramento and on Capitol Hill.
Other sessions: Introduction to Legislative Advocacy: How to Effectively Lobby Your Elected Leaders
Panelists
Sergio Lopez is the Director of Latino Programming at Freedom to Marry and leads the organization's partnership with national Latino-based organizations through the Familia es Familia public education program. Previously, as Political Coordinator at People For the American Way, Sergio spearheaded the Young Elected Progressives program, which endorsed 79 candidates on the local level and had a 79% win rate in the 2012 elections. In addition, Sergio worked closely on marriage campaigns in South Dakota and Wisconsin in 2006 with state coalitions.
He authored a weekly blog column, El Chanclaso, for Voto Latino that was regularly featured in The Huffington Post through the November 2012 elections. He lives in Washington, DC where he currently serves on the boards of the Latino GLBT History Project and Pac+.
Sergio is a proud Texan having been born and raised in San Antonio. He graduated from the University of Texas at Austin.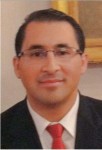 • Substitute teacher and small business owner
• born in Turlock, California and raised as a farm worker in the Centrall Valley
• first Latino student body president at Modesto Jr. College
• B.A, Economics, UC Santa Cruz
• 10-year labor organizer in SEIU and AFSCME
• Elected to Santa Cruz City Council (2004, 2008)
• co-Founder, Santa Cruz County Community Coalition to Overcome Racism
• Vice Chair, Central Valley region, Chicano Latino Caucus of the CA Democratic Party
• Served on Latino Caucus Board of the League of CA Cities
• Established 14 Latino PACs in 12 counties in CA
• Former President and current Executive Director of the Tri-County Association of Latino Elected Officials
• Director of Latino Outreach, astronaut Jose Hernandez for Congress 2012 campaign
• Candidate for Modesto City Council in District 2 where he's focusing on Jobs, Safety, & Community and if you live in his district he needs your vote on November 5, 2013, learn more at www.tonymadrigal.com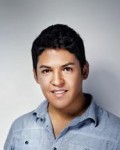 Eddy brings more than ten years of senior leadership experience to the Democracy Alliance, most recently serving as the Deputy Director of Voto Latino, an organization founded by actor Rosario Dawson aimed at increasing Latino civic engagement. While there, he helped increase the annual operating budget and oversaw strategy and day-to-day operations.
Previously, Eddy was the Deputy Director of Leadership Development at the Center for Community Change, where he launched a leadership development program to recruit and nurture low-income community organizers of color into community based organizations.
At the DA, Eddy is the Director of the Latino Engagement Fund, a collaborative effort between individual and institutional donors designed to strengthen high-performing Latino civic engagement organizations and increase the political power of the growing Latino population.
Since 2009, Eddy has been continually recognized by Washington Life Magazine as one of the most influential people under 40 in DC.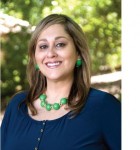 Since 2008, Raquel Simental has served as the Public Affairs Director for the Sacramento/Sierra Foothill Region at Planned Parenthood Mar Monte and brings almost 10 years of political campaign, media, and public affairs experience to Planned Parenthood Mar Monte.
Raquel has served as Senior Account Executive for two political campaign firms in Sacramento. In her capacity, she assisted with campaign strategy and targeting, as well as coordinated direct mail, field and media operations. She has also coordinated the production of direct mail media for several state Democratic Caucuses nationwide.
In 2009, Raquel launched ROQ Strategies, a campaign strategy and communications firm, which specializes in electing progressive women, especially women of color, into local office.
Raquel grew up in Oakland, California. She earned a Bachelors of Arts in International Relations from the UC Davis and a Masters of Pubic Administration and certificate in Political Management from the University of Southern California.
Other sessions: Introduction to Legislative Advocacy: How to Effectively Lobby Your Elected Leaders