By Progressives, For Progressives: Businesses as Movement Infrastructure
Session Type(s): Panel
Starts: Friday, Jun. 21 1:30 PM (Eastern)
Ends: Friday, Jun. 21 2:45 PM (Eastern)
Corporations are not people, but some are a critical part of progressive infrastructure. Social movement ventures such as CREDO Mobile, Kos Media, Salsa Labs and Ethical Electric don't just sell phones, blog ads, campaign tech and clean energy; they have fought for policy reforms and build consumer movements for positive social change. However, there are pitfalls to building a social movement enterprise. This session will introduce the power of social movement enterprises as an tool for organizing and activism, the challenges to staying true to progressive values in business and how to launch one of your own, the right way. This panel is for all progressives curious about bringing our values to the wider business world, those critical of the trend in light of recent events and those looking to learn practical ways to launch a progressive enterprise.
Moderator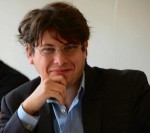 Richard joined Ethical Electric as a veteran of online organizing, clean energy entrepreneurship, and mission-related investing. The founder of the Fired Up and OPEN funds, he served as VP of Project Finance for Solar Mosaic, the Online Organizer for the Webby-nominated, 17 million person TckTckTck campaign and as an angel investor in and board member to startups, such as Skyline Innovations, Faraday Bicycles, and SumofUs.org. He graduated from the Center for Progressive Leadership's Executive Fellowship and the NextGen Fellowship in Mission Related Investing, as well as Macalester College, where he developed the first student-led Clean Energy Revolving Fund. He also has been known to collect and use cooking equipment from around the world and might just make you something, if you ask nicely.
Panelists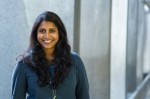 Christie George is the Director of New Media Ventures, the first national network of angel investors supporting media and tech startups that disrupt politics and catalyze progressive change. At New Media Ventures, George has overseen the investment of over $4m into a portfolio of non-profits and for profits, including NationalField, Sum of Us, and Upworthy. She is also a co-founder and on the Board of Louder, the crowdfunded media-buying platform for ideas that matter. George received her BA from Yale University and her MBA with distinction from the University of Oxford, where she was a Skoll Scholar in Social Entrepreneurship and graduated with the Said Prize. She serves on the board of the Roosevelt Institute.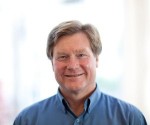 Michael Kieschnick is CEO of CREDO Mobile, a progressive mobile phone and activist company, representing an online activity community of over three million members. He also serves on the board of the League of Conservation Voters, the Beatitudes Society, and One Pacific Coast Foundation. He also is a co-founder of the CREDO SuperPac, which defeated five Tea Party House members in 2012. In addition to his business and political commitments, he is a long time teacher of development finance and social innovation at Stanford University. He earned a Ph.D. in public policy from Harvard and undergraduate degrees in biology and economics from Stanford.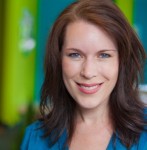 With a passion for helping organizations achieve meaningful engagement with their supporters online, April has spent the past 15 years at the intersection of nonprofits/politics & technology. She is the co-founder of DemocracyInAction.org, a nonprofit founded in 2004 to lower the barrier to entry for nonprofits to sophisticated organizing technology, training, and support. She then co-founded Salsa Labs, a mission-oriented technology company serving over 2,500 progressive organizations with a collective reach of over 70M active and engaged individuals, making it one of the largest progressive networks in the world. Over 30K people rely on Salsa for mission-critical activities such as data management, fundraising, advocacy, and communications. April has recently turned her attention to a new venture, Frakture, a DC-based start-up building a multichannel data integration, production, and analytics engine for marketers.