Laughing Liberally Presents A "Live-Riffing" Of Atlas Shrugged: Part One
Starts: Friday, Jun. 21 1:30 AM (Eastern)
Ends: Friday, Jun. 21 2:45 AM (Eastern)
In the style of Mystery Science Theater 3000 or RiffTrax, this would be both a screening, and a performance as Laughing Liberally comedians mock and riff on the ridiculously bad film based off the Ayn Rand libertarian manifesto, Atlas Shrugged: Part One.
Moderators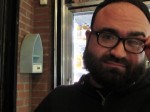 Josh Bolotsky is a veteran digital campaign strategist who helps people and movements doing vital, interesting, meaningful work.
Josh served as New Media Director of The Other 98% from 2010-2014, while also assisting various organized progressive efforts as a social media strategist for Agit-Pop Communications. Upon leaving Other 98%, he served as Digital Team Lead for the Zephyr Teachout campaign for Governor.
Since the Teachout campaign, Josh has worked as a freelance online and campaign strategy consultant for people and movements doing vital, interesting and meaningful things. His work has been featured/discussed in the New York Times, CBS News, NBC, MSNBC, CNN, The Guardian, the Washington Post, Bloomberg, USA Today, Mashable & The Nation. His writing has been published in the Huffington Post, AlterNet, and the critically acclaimed activist's tactics manual Beautiful Trouble: A Toolbox For Revolution.
He is also the proprietor of the email assistance service InboxIntervention.com.
Other sessions: Test Screen Your Online Media, Video + Social Graphics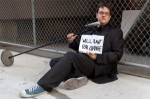 Matthew Filipowicz is a comedian, cartoonist, satirist, and the founder of HeadsOfState.tv. For nearly three years during the Bush administration, Matthew created satirical political animations daily for the website Headzup.tv. His videos garnered millions of views and were featured by the New York Times, CNN, NPR, PBS, HBO, BBC, the Wall Street Journal, as well as countless progressive outlets including the Nation, MotherJones, MoveOn.org, and more.
Matthew is the host of progressive political podcast, The Matthew Filipowicz Show, the national coordinator for Laughing Liberally. He has founded and directed Laughing Liberally and Drinking Liberally chapters in Chicago, Boston, and currently, Milwaukee.