Beyond Occupy: What Does a New Economic System Look Like?
Session Type(s): Panel
Training Tag(s): Economy, OWS
Starts: Thursday, Jun. 7 10:30 AM (Eastern)
Ends: Thursday, Jun. 7 11:45 AM (Eastern)
The Occupy movement created a major opportunity and an imperative for progressives: Figure out what a new system, one that isn't based solely on individual greed and a race to the bottom, might look like. In this session, we will explore how Occupy has changed the game in the fight for economic justice and how progressives might start to invest in earnest in building a real alternative economic and political system that works for us—one that is designed as a tool to help us achieve a set of societal goals including human rights and fulfillment.
Beyond Occupy: What Does a New Economic System Look Like?
Miss this panel? No problem! Here's what happened.
Storified by Netroots Nation · Thu, Jun 07 2012 15:19:58
Panelists just got intro'd by their Twitter handles: @jenancona @activefree @jwjnational @baselinescene @EricaPayneAP #nn12 #99PowerThe 99% Power
I love the way @jenancona is leading this panel. Getting everyone to talk about the big issues, encouraging real discussionRobert Cruickshank
"The economy needs to provide an opening for less traditional forms of work as equal valued.l" @EricaPayneAP #NN12 #carexgensCaringAcrossGen
Talking principles at #nn12newsystem now. (@JenAncona just gave my work on this a shout out, woah!)Dan Ancona
Panelists introduced the topic of capitalism…
Important not to mistake that markets can be effective, they dont always work @EricaPayneAP #NN12Joseph Phelan
Progressive capitalism is entirely achievable @activefree #NN12Joseph Phelan
Strategy is knowing which door to open first so you get momentum to open the next door and the next door @EricaPayneAP #NN12Joseph Phelan
Moderator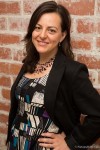 Jenifer Fernandez Ancona is Vice President of Strategy & Member Engagement at Women Donors Network, and has a wide range of experience in communications, donor organizing, strategy development, grassroots organizing, and multi-racial coalition building. She was Director of Strategic Communications at Citizen Engagement Laboratory, where she helped to launch and grow progressive online organizing initiatives focused on communities of color, including Presente.org and ColorOfChange.org. Previously, Jenifer served as a Senior Advisor to Steve Phillips and Susan Sandler, as a consultant to the Democracy Alliance, as a top legislative aide in the California State Assembly, and as a news reporter for the Los Angeles Times. She serves on the Boards of Netroots Nation Education Foundation, CEL, and National People's Action.
Other sessions: Liberate Your Ass: Why Sexual Freedom is Key to Fighting the Right, Ignite @ Netroots Nation
Panelists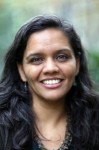 Sarita Gupta is executive director of Jobs With Justice and the co-director of Caring Across Generations. She is a nationally recognized expert on the economic, labor and political issues affecting working people across all industries. Sarita has appeared in The Wall Street Journal, Bloomberg, and Politico, as well as on MSNBC, Al Jazeera America, PBS, CNBC and Fox. She writes regularly for The Huffington Post, The Hill and BillMoyers.com. She is a key leader and strategist in the progressive, labor, economic justice, women's, and caregiving movements.
Prof. Johnson is the Ronald A. Kurtz (1954) Professor of Entrepreneurship at MIT's Sloan School. He is a senior fellow at the Peterson Institute for International Economics, a co-founder of BaselineScenario.com, and a member of the Congressional Budget Office's Panel of Economic Advisers. He is a regular contributor to NYT.com's Economix, Project Syndicate, and Bloomberg. He is also contributing business editor at the Huffington Post. Professor Johnson is the co-author of White House Burning: The Founding Fathers, Our National Debt, and Why It Matters To You and 13 Bankers: The Wall Street Takeover and The Next Financial Meltdown, a bestselling assessment of the dangers now posed by the US financial sector.
The Baseline Scenario: http://baselinescenario.com (global economics blog)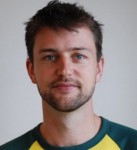 Colin Mutchler is Co-Founder & CEO of LoudSauce, a platform for citizens to reach targeted audiences with crowdfunded video ad buys on national TV and online. For over a decade, Colin has been dedicated to exploring how digital culture can accelerate momentum towards a fair and sustainable economy. His previous experience includes driving strategic brand campaigns at leading agencies R/GA and Addis Creson, producing online efforts at Listen Up!, the nation's premiere youth media network, and organizing and performing in his acclaimed "Free Culture Tour" promoting participation in the Creative Commons.
Colin has an MBA from INSEAD (Singapore & France), a degree in Public Policy Studies from Duke University, and a Certificate in Internet Law from Stanford. He is also a musician and poet who's work has been remixed legally by hundreds of musicians, resulting in the collaboratively produced album "Premixed."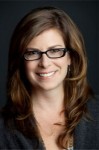 Erica Payne is the President and Founder of The Agenda Project and The Agenda Project Action Fund. Prior to founding the Agenda Project, Payne led the Tesseract Group, a boutique consulting firm that provided strategy and communications expertise to public policy organizations. Payne also co-founded the Democracy Alliance, a donor collaborative whose partners have invested over $100 million in progressive organizations. Payne's earlier career included serving as Deputy National Finance Director for the Democratic National Committee during the 1996 presidential re-election campaign.
Payne is the Editor in Chief of the Daily Agenda, the author of "The Practical Progressive: How to Build a 21st Century Political Movement," and the co-editor of Make Markets Be Markets, an influential volume on financial regulation.
Payne holds an MBA from the Wharton School at the University of Pennsylvania (2000) and a BA from the University of North Carolina at Chapel Hill (1991).
Other sessions: Austerity No More: An Economy for the 99%