Austerity No More: An Economy for the 99%
Session Type(s): Plenary
Starts: Saturday, Jun. 9 9:00 AM (Eastern)
Ends: Saturday, Jun. 9 10:15 AM (Eastern)
The 99 percent have taken to the streets in unprecedented numbers yet we haven't seen this outcry reflected in the policies in Washington, where conventional wisdom lands somewhere between the status quo and austerity. The middle class continues to shrink and the poor get poorer, while the wealthiest continue to prosper while skirting the rules.
What does our economic outlook look like—and what should our progressive vision for it be? How do we free ourselves from what Paul Krugman says can only be called a depression? What role can activists, bloggers and labor play in ensuring economic success and equality? These questions and more will be discussed in this keynote session.

Immediately following the keynote, Paul Krugman will hold a book signing at the Exhibit Hall author signing area.

Moderator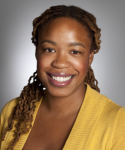 Heather C. McGhee is the Director of the Washington office of Demos, a New York-based public policy center. Demos blends research, advocacy and communications in the pursuit of three overarching goals: a more equitable economy with opportunity for all; a more robust democracy in which all Americans are empowered to participate, and strong public sector that can provide for our common interests and shared needs.
As Director, Heather develops and executes strategy for increasing the organization's impact on federal policy debates on issues of democracy reform, economic opportunity and financial regulation, trade and globalization. She is also a frequent commentator in print, radio and television news. In 2010, she became a contributor to Countdown with Keith Olbermann on Current TV. She is also a frequent guest on MSNBC, Fox News, and CNN. Her opinions, writing and research have appeared in numerous outlets, including the Wall Street Journal, USA Today, National Public Radio, the Washington Post, and the New York Times. She is the co-author of a chapter on retirement insecurity in the book Inequality Matters: The Growing Economic Divide in America and its Poisonous Consequences (New Press, 2005).
In 2009, she co-chaired a task force within Americans for Financial Reform that helped shape key provisions of the Dodd-Frank Wall Street Reform and Consumer Protection Act. In 2008, she served as the Deputy Policy Director in charge of Domestic and Economic Policy with the John Edwards for President campaign, helping craft that campaign's agenda-setting policies to end poverty, halt global climate change, reform financial services, and other far-reaching aims.
She holds a B.A. in American Studies from Yale University and a J.D. from the University of California at Berkeley School of Law.
Panelists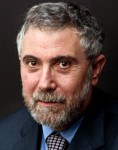 Paul Krugman joined The New York Times in 1999 as a columnist on the Op-Ed Page and continues as professor of Economics and International Affairs at Princeton University.
Mr. Krugman received his B.A. from Yale University in 1974 and his Ph.D. from MIT in 1977. He has taught at Yale, MIT and Stanford. At MIT he became the Ford International Professor of Economics.
Mr. Krugman is the author or editor of 20 books and more than 200 papers in professional journals and edited volumes. His professional reputation rests largely on work in international trade and finance; he is one of the founders of the "new trade theory," a major rethinking of the theory of international trade. In recognition of that work, in 1991 the American Economic Association awarded him its John Bates Clark medal, a prize given every two years to "that economist under forty who is adjudged to have made a significant contribution to economic knowledge." Mr. Krugman's current academic research is focused on economic and currency crises.
At the same time, Mr. Krugman has written extensively for a broader public audience. Some of his recent articles on economic issues, originally published in Foreign Affairs, Harvard Business Review, Scientific American and other journals, are reprinted in Pop Internationalism and The Accidental Theorist.
On October 13, 2008, it was announced that Mr. Krugman would receive the Nobel Prize in Economics.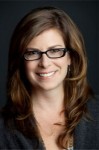 Erica Payne is the President and Founder of The Agenda Project and The Agenda Project Action Fund. Prior to founding the Agenda Project, Payne led the Tesseract Group, a boutique consulting firm that provided strategy and communications expertise to public policy organizations. Payne also co-founded the Democracy Alliance, a donor collaborative whose partners have invested over $100 million in progressive organizations. Payne's earlier career included serving as Deputy National Finance Director for the Democratic National Committee during the 1996 presidential re-election campaign.
Payne is the Editor in Chief of the Daily Agenda, the author of "The Practical Progressive: How to Build a 21st Century Political Movement," and the co-editor of Make Markets Be Markets, an influential volume on financial regulation.
Payne holds an MBA from the Wharton School at the University of Pennsylvania (2000) and a BA from the University of North Carolina at Chapel Hill (1991).
Other sessions: Beyond Occupy: What Does a New Economic System Look Like?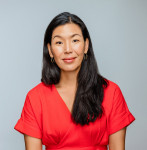 Ai-jen Poo is an award-winning organizer, author, and a leading voice in the women's movement. She is the Executive Director of the National Domestic Workers Alliance, Director of Caring Across Generations, Co-Founder of SuperMajority, Co-Host of Sunstorm podcast and a Trustee of the Ford Foundation. Ai-jen is a nationally recognized expert on elder and family care, the future of work, and what's at stake for women of color. She is the author of the celebrated book, The Age of Dignity: Preparing for the Elder Boom in a Changing America. Follow her at @aijenpoo.
Richard Trumka is the president of the AFL-CIO promoting workplace rights, a voice on the job and economic fairness for all working people. The AFL-CIO represents more than 12 million nurses, teachers, firefighters, musicians, construction workers, auto workers and more.