From Deval Patrick to Scott Brown to Elizabeth Warren: Massachusetts Elections and National Trends
Session Type(s): Panel
Training Tag(s): Local, Elections
Starts: Friday, Jun. 8 4:30 PM (Eastern)
Ends: Friday, Jun. 8 5:45 PM (Eastern)
Deval Patrick won an unlikely race for governor in 2006; two years later, Barack Obama was elected president. In January 2010, Scott Brown won an unlikely race for U.S. Senate; ten months later, Republicans swept the national Congressional races—except in Massachusetts, where all 10 Congressional seats went Democratic and Patrick won re-election in a race many thought he couldn't win. Now, Elizabeth Warren is running for U.S. Senate in Massachusetts and Barack Obama is up for reelection, possibly against a former Massachusetts governor. What can recent elections in Massachusetts tell us about national trends? Experts from Patrick and Warren's campaigns, plus one of the Boston Globe's top political columnists, will dive into this question.

Moderator

David Kravitz, Bob Neer, and Charley Blandy (shown L to R at the 2008 Democratic National Convention) co-founded Blue Mass Group in 2004. The blog has since become the most widely-read political blog in Massachusetts, and one of the most heavily-trafficked state-level blogs in the country.
Panelists
I'm a recovering journalist. For more than 20 years I worked at news organizations in Boston, New York and Texas, including The Boston Globe, Newsday, WBUR and WCVB-TV. As a journalist, I covered a variety of topics but focused alot on politics and world affairs. In 2004 I was named a Nieman Fellow at Harvard University and essentially said goodbye to the newsroom. From 2006 – 2011, I worked in politics and state government in Massachusetts, serving as director of communications for Deval Patrick's first gubernatorial campaign and later as director of policy in the Governor's Office and as Executive Director of the MA Office for Refugees and Immigrants. In August 2011, I accepted a new position at MIT to help design and execute the Institute's next comprehensive fundraising campaign.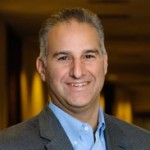 Doug Rubin, Founding Partner at Northwind Strategies, is a veteran communications, political and business strategist. He is currently serving as a Senior Strategist for Elizabeth Warren's US Senate Campaign and Joe Kennedy, III's US Congressional Campaign. He previously served in the same role for both of Governor Patrick's successful gubernatorial campaigns (MA-2006, 2010), as well as for the successful campaigns for Treasurer of Paul Tavares (RI-1998, 2002), Tim Cahill (MA-2002) and Steve Grossman (MA-2010).
Doug has also served in senior roles in state government. He spent nearly three years (2007-2009) as Chief of Staff for Governor Deval Patrick, and also served as the First Deputy Treasurer for the Commonwealth of Massachusetts under Treasurer Tim Cahill for three years (2003-2005).
Doug is a graduate of the University of Pennsylvania and earned a Masters in Public Policy from the John F. Kennedy School of Government at Harvard University.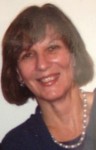 Joan Vennochi writes regularly about national and local politics, and also covers issues relating to business, law and culture. Before joining the op-ed page, she wrote a column on the Globe's business page. Vennochi was City Hall bureau chief, State House bureau chief, and covered national politics for the Globe. She began her career at the paper as a researcher on the Spotlight Team, the newspaper's investigative unit. She shared in a Pulitzer Prize awarded to the team for local investigative reporting. Vennochi is a graduate of Boston University and Suffolk Law School.