Winning Without a Vote: Working with Federal Agencies to Advance a Progressive Agenda
Session Type(s): Panel
Training Tag(s): Organizing & Movement Building, LGBT
Starts: Saturday, Jun. 9 3:00 PM (Eastern)
Ends: Saturday, Jun. 9 4:15 PM (Eastern)
Lobbying Congress can seem like an impossible uphill climb even in the best of times, but there are alternative ways to make progress. There's much to be done without worrying about filibusters or majority votes by working with the federal agencies. A coalition of national LGBT and allied organizations called the New Beginning Initiative has been advocating for changes within the federal government for over three years. Since January of 2009, there have been dozens of changes in federal policy that benefit the lives of LGBT people and families, and they all happened without any further Congressional action. Join us for a discussion on how to advocate for progress through federal agencies using the existing framework of federal law. Our success stories relate to the LGBT movement, but the tools for change can be used by anyone willing to roll up their sleeves and wade into the world of federal regulation.
Moderator
Brad is Project Director at the National Gay and Lesbian Task Force. He runs the organization's administrative agency project, the New Beginning Initiative. As the director of the initiative he will serve as a well-informed moderator who can ask vital questions and keep the panel on track. Previously, Brad was a law fellow for Representative Robert E. Andrews (NJ-01), providing legal services in housing, consumer, disability benefits, and other legal matters to people living with HIV/AIDS at the Law Foundation of Silicon Valley, and worked for the Human Rights Campaign in its Legal and Executive offices.
Panelists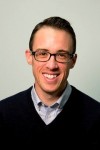 Kellan Baker is a Senior Fellow with the LGBT Research and Communications Project at American Progress, where his work includes improving data collection about LGBT populations, working with the U.S. Department of Health and Human Services on a range of LGBT health policy priorities, and advancing LGBT issues internationally. Kellan holds a B.A. with high honors from Swarthmore College, as well as an M.P.H. in global public health policy and an M.A. in international development from George Washington University.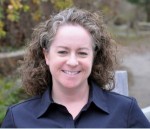 Emily Hecht-McGowan is the Director of Public Policy for Family Equality Council. Previously she served as the Legal Director for Servicemembers Legal Defense Network where she assisted service members impacted by "Don't Ask, Don't Tell" and related forms of discrimination. Prior to her time with SLDN, Emily was the Assistant Section Director for the American Bar Association's Section of Individual Rights and Responsibilities where she spearheaded the ABA's civil rights, human rights and social justice policy work. Emily holds a BA in History from American University and a JD from the Columbus School of Law.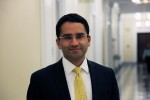 Gautam Raghavan currently serves in the Office of Public Engagement at The White House as the White House's liaison to the lesbian, gay, bisexual, and transgender (LGBT) community. Prior to joining The White House, Raghavan served as Deputy White House Liaison for the Department of Defense and as Outreach Lead for DoD's "Don't Ask, Don't Tell" Working Group. He has also previously worked for the Democratic National Committee and the Obama campaign in 2008. Raghavan was born in India, raised in Seattle, WA, and attended Stanford University. He now lives in Washington, D.C. with his husband.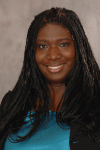 Maya joined NCLR in 2010 to advance NCLR's federal policy and legislative priorities. Maya's work includes advocacy in many areas including housing, family policy, health, and employment.
Maya has also been a regular contributing writer to a number of media outlets—including the Washington Post, the Los Angeles Times, the San Francisco Chronicle, and The Huffington Post—where she frequently addresses the intersection of race, sexual orientation, and gender identity. She has been recognized by national outlets like Ebony Magazine and The Root for being one of the most influential African-American leaders in the country.
Maya received her B.A. from U.C. Santa Barbara in 2003, and her J.D. from U.C. Berkeley (Boalt Hall) in 2006. In 2007, Maya clerked for the Honorable Eric L. Clay of the Sixth Circuit Court of Appeals. Prior to joining NCLR, she was an associate with Sidley Austin LLP in Los Angeles.