Screening: "The Invisible War"
Starts: Thursday, Jun. 7 12:00 PM (Eastern)
Ends: Thursday, Jun. 7 1:30 PM (Eastern)
LUNCH WILL BE PROVIDED, special thanks to Women Donors Network
From Ocsar-nominated director Kirby Dick and Emmy-nominated producer Amy Ziering, comes The Invisible War, a groundbreaking investigative documentary about one of our country's most shameful and best kept secrets: the epidemic of rape within the military.  Today, a female soldier in Iraq or Afghanistan is more likely to be raped by a fellow service member than killed by enemy fire with the number of assaults in the last decade alone in the hundreds of thousands.
Focusing on the powerfully emotional stories of several young women and men, the film reveals the systemic cover up of the crimes against them and follows their struggles to rebuild their lives and fight for justice.  The Invisible War features hard-hitting interviews with high-ranking military officials and members of Congress that reveal the perfect conditions that exist for rape in the military, its history of cover-up, and what can be done to bring about much needed change.
The Invisible War will be in select theaters across America on JUNE 22, we're excited to give Netroots Nation attendees a sneak peek.  Go to www.InvisibleWarMovie.com for information.
Panelists

Kirby Dick is an Academy and Emmy Award nominated documentary director. His most recent film, OUTRAGE, which was nominated for an Emmy and released by Magnolia Pictures, is a searing indictment of the hypocrisy of powerful closeted politicians and the political and media institutions that protect them. In 2006 he directed THIS FILM IS NOT YET RATED, released by IFC Films. A breakthrough investigation of the highly secretive MPAA film ratings system, the film compelled the MPAA to make long overdue changes in the way it rates films.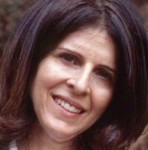 Amy Ziering is an Emmy nominated and award-winning Los Angeles producer and director. Her most recent film, OUTRAGE, was produced and distributed by Magnolia Pictures and had its television premiere on HBO. Ziering's previous release, THE MEMORY THIEF, which she produced, stars Mark Webber and Jerry Adler. Prior to becoming a filmmaker, Ziering taught literature and film at Yale University and Bennington College.