The Heart of the Beast: How the Grassroots is Taking on Big Banking
Session Type(s): Panel
Training Tag(s): Organizing & Movement Building, Economy
Starts: Thursday, Jun. 7 9:00 AM (Eastern)
Ends: Thursday, Jun. 7 10:15 AM (Eastern)
Wall Street crashed our economy, perpetrated widespread fraud on millions of homeowners, bankrupted our communities and continues to inject unfettered corporate money into our democracy. That's the bad news. The good news: In an extraordinary example of progressive power, a group of organizations and individuals built a dynamic movement to challenge big bank power and rebuild our economy. People have occupied their homes, moved millions of dollars out of big banks, taken over big bank offices and annual shareholders meetings, won a federal investigation into big bank fraud and made big bank power the pariah in media coverage. In this session, participants will dive into specific strategies—from grassroots organizing to online mobilization to popular education—that led to this groundswell. We'll also have a lively discussion on taking lessons back into your own community to and how to make this a central issue this election cycle.
The Heart of the Beast: How the Grassroots is Taking on Big Banking
Miss this panel? No problem! Here's what happened.
Storified by Netroots Nation · Thu, Jun 07 2012 12:17:32
The panelists talked about the opposition.
"We're going up against the most powerful people in the world; they're willing to do anything to win. We need to be too." – @maxberger #nn12Joe Macare
And who's getting involved.
.@maxberger says successes he's seen are a result of people taking it on themselves not waiting for politicians OR orgs to save them. #nn12Joe Macare
They also discussed the focus of the conversation.
.@maxberger – this conversation is not just abt homeowners, but abt totality of control banks have over economy. #nn12 #owsHomeDefenders League
"It's right we're focusing on homes in this discussion, but banks have taken over everything." @maxberger also mentions student debt. #nn12Joe Macare
And what it will take to win.
"We can bring the crisis to them…That's what will take this from the win on a individual level to fundamental change." -@MaxBerger #nn12The 99% Power
"I think the next step 4 the mvmnt is 4 folks to go back & organize in their communities. It's not abt whats next 4 'us'." -@MaxBerger #nn12The 99% Power
"Our ability 2 pressure politicians 4 principle reductions & other reforms is dependent on #OWS changing the narrative." -@MoveOn Rep #nn12The 99% Power
Panelists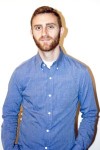 Max Berger is an organizer with the Occupy movement. He worked as as a GOTV organizer in 2004, as an online organizer for Howard Dean's Presidential campaign in 2003, and has also worked with the Progressive Change Campaign Committee, J Street and Rebuild the Dream. He attended Reed College in Portland, Oregon, but had to leave Portland after school because he wasn't ready to retire. He currently lives in Brooklyn.
Other sessions: That Will Never Work: What Progressives Can Learn from OWS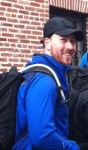 Matt Browner Hamlin is an strategist, organizer, and writer residing in Washington DC. He currently is a Senior Economic Strategist at Citizen Engagement Lab and the founder of OccupyOurHomes.org. He has previously worked in the labor movement, electoral politics, and the Tibetan Independence movement. He blogs at numerous sites on the economy, movement building, politics, mixology, travel, and fitness.
Other sessions: Occupy Goes Home: The Occupy Movement and the Foreclosure Crisis

I am a Community Organizer with the non-profit group ACCE – Alliance of Californians for Community Empowerment. I started as a member fighting for my home. I became passionately involved with the organization, by going to many cities and states and letting everyone know what ACCE has been doing for homeowners. In August of last year I was hired as a Community Organizer and I have been fighting for homeowners all over California.
Lenore is the Organizing Director at MoveOn.