Criminal Justice in America
Session Type(s): Keynote
Starts: Saturday, Jun. 9 12:00 PM
Ends: Saturday, Jun. 9 1:15 PM
Room: Main Stage (Hall A/B)
From Troy Davis to Trayvon Martin, Stop and Frisk to Stand Your Ground, our country's current criminal justice policies are not only creating a culture of fear in our country, but a second social class. The systemic problems that exist are often borne of old-fashioned bigotry and prejudice. How can we educate others on the role that race plays in our current judicial system? How do we end the cycle of violence that plagues so much of urban America and promote uplifting alternatives to violence and incarceration? And how can the progressive community join with social and racial justice organizations to empower communities—and change a system that essentially undermines social movements and threatens progressive power?

Moderator
Rashad Robinson serves as Executive Director of ColorOfChange, having joined the organization in May 2011. For well over a decade, Robinson has helped to mobilize communities across the country to create more inclusive cultural and political institutions. A recognized expert on how popular culture impacts American attitudes and values, he has served as a thought leader, widely sought-out speaker and strategist on utilizing media to shift public opinion concerning progressive and civil rights issues. He has appeared in hundreds of news stories, interviews, and political discussions through outlets such as ABC, BET, CNN, MSNBC, OWN, The New York Times, Fast Company, and NPR. In 2010 and 2011, Robinson was selected as one of "The Root 100," a list of emerging and influential African Americans under 45. He has previously held leadership roles at GLAAD, the Right to Vote Campaign, and FairVote.
Other sessions: Whose Law Is It Anyway? ALEC's Influence on State Legislatures and What We Can Do About It
Panelists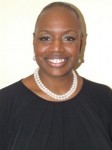 Nicole Austin-Hillery is the first Director and Counsel of The Brennan Center's Washington, DC office. She oversees D.C. office operations, serves as the chief advocate for the Brennan Center on a host of justice and democracy issues and coordinates work with other civil rights, social justice and democracy organizations in D.C. She is also the organization's chief liaison to Congress and the Administration. Her portfolio includes racial and criminal justice advocacy and reform, voting rights and felon enfranchisement. She has written opinion pieces and served as a contributing writer for several advocacy publications. She has also submitted testimony for Congressional hearings and has served as a speaker on a host of public interest advocacy issues. Previously, Ms. Austin-Hillery practiced as a civil rights litigator and formerly served as the George N. Lindsay Civil Rights Fellow at the Lawyers' Committee for Civil Rights Under Law.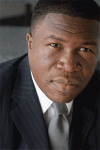 Jakada joined the Ella Baker Center in 1999 and became Executive Director in 2007. Since taking over from the center's founder Van Jones, Jakada has helped pass federal legislation (the Green Jobs Act), lead the organization in two successful state-wide ballot measure campaigns (No on Prop 6 in 2008 and No on Prop 23 in 2010), lunched the centers newest efforts, Soul of the City and Heal the Streets and grown the center's budget, staff and board. Before becoming Executive Director, Jakada was a lead strategist and chief team member on some of Ella Baker Center's most high profile campaigns, including serving as Campaign Director for Books Not Bars and Third Eye Movement, led the successful Stop the Super Jail Campaign, and served as the center's Director of Programs.
Emcee and community activist Jasiri X is the creative force and artist behind the ground breaking internet news series, This Week with Jasiri X, which has garnered critical acclaim, thousands of subscribers, and millions of internet views. From the controversial viral video What if the Tea Party was Black?, to the hard hitting truth of A Song for Trayvon, Jasiri X cleverly uses Hip-Hop to provide social commentary on a variety of issues. A six time Pittsburgh Hip-Hop Award winner, Jasiri recently became the first Hip-Hop artist to receive the coveted August Wilson Center for African American Culture Fellowship. A founding member of the anti-violence group One Hood, Jasiri started the New Media Academy to teach young African-American boys how to analyze and create media for themselves.
Other sessions: Video that Changes the Debate, Turn It Up: Using Hip-Hop to Mobilize in 2012