Salsa, Cumbia and Merengue: Connecting to the Different Beats of the Latino Electorate
Session Type(s): Panel
Training Tag(s): Organizing & Movement Building, Elections, Immigration
Starts: Friday, Jun. 8 10:30 AM (Eastern)
Ends: Friday, Jun. 8 11:45 AM (Eastern)
The Latino vote is expected to exceed 12.2 million in the 2012 elections. This diverse electorate includes those who have been here since the days of Aztlan and others who arrived more recently. Latinos are not a monolithic group. We don't all know what arepas taste like, and many of us might not know how to salsa. So what ties us together? Ask five Latinos, and you'll likely get five different answers. Whether it's language, religion, culture or a sense of rhythm, Latinos make up a key voting bloc. This session will serve as a cross-pollination of regional knowledge that will help organizations springboard their 2012 electoral narratives. We'll look at the strategies, tools and approaches organizers are using in a variety of regions around the country to create a powerful and progressive Latino voting base.
Moderator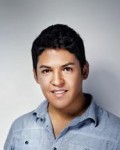 Eddy brings more than ten years of senior leadership experience to the Democracy Alliance, most recently serving as the Deputy Director of Voto Latino, an organization founded by actor Rosario Dawson aimed at increasing Latino civic engagement. While there, he helped increase the annual operating budget and oversaw strategy and day-to-day operations.
Previously, Eddy was the Deputy Director of Leadership Development at the Center for Community Change, where he launched a leadership development program to recruit and nurture low-income community organizers of color into community based organizations.
At the DA, Eddy is the Director of the Latino Engagement Fund, a collaborative effort between individual and institutional donors designed to strengthen high-performing Latino civic engagement organizations and increase the political power of the growing Latino population.
Since 2009, Eddy has been continually recognized by Washington Life Magazine as one of the most influential people under 40 in DC.
Panelists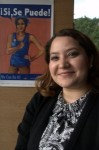 Sindy Benavides serves as the Vice President for Field Operations and Political Affairs. She will lead Voto Latino's 2012 voter registration and GOTV efforts in targeted states through grassroots mobilization and direct voter contact. Prior to joining Voto Latino, Sindy served as senior advisor on Latino affairs and Northern Virginia Political Director to Kaine for Virginia U.S. Senatorial campaign, one of the most competitive races in the country. She served as the National Director of Community Outreach and Voting at the Democratic National Committee. Community service is important to Sindy and she serves on numerous local and state non-profit boards. She is a regular speaker on issues related to civic engagement, grassroots organizing, leadership development, and field operations.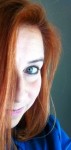 Ana is a strategic communications coordinator for California Calls, an alliance of organizations committed to revitalizing the California Dream by reforming outdated tax laws and bad budget policies. She formerly worked at the Courage Campaign.
As a former news reporter for the Chicago Tribune, Los Angeles Times and Associated Press, Ana spent much of her career covering human interest and education stories. She served four years in the U.S. Navy and is a graduate of the University of Southern California with a dual degree in History and Print Journalism from the Annenberg School of Journalism & Communication.
Ana is a first-generation immigrant and the first in her family to graduate from college. She lives in Seal Beach, Calif. and is working on her first book, a memoir entitled "Sailor Girl."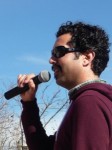 Tomás Garduño is the Co-Director of the SouthWest Organizing Project (SWOP), a 32 year-old grassroots social justice movement organization in New Mexico. He has been a staff member of SWOP for over 5 years, and a member for 9 years. He is 33 years-old, a Native New Mexican Chicano, born and raised in Albuquerque, New Mexico. He lived in Portland, OR for seven years where he graduated from Lewis & Clark College, did student and anti-racist organizing in the anti-globalization movement culminating in the WTO protests in Seattle, and has been doing social justice work ever since. He has worked for Western States Center, Community Alliance of Tenants, and co-founded 'ROOTS! Reclaiming Our Origins Through Struggle. Most recently before joining SWOP he was a campaign organizer with the Southwest Network for Environmental and Economic Justice. He is also a traditional organic farmer and avid bicyclist.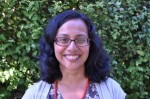 Aparna has worked for social change and expanded democracy for 18 years. She is Executive Director of Mobilize the Immigrant Vote (MIV), a multiracial California coalition that advances large-scale, culturally-resonant electoral campaigns to build the power of New American communities with a shared vision of progressive values and social justice.
Previously, Aparna worked for the self-determination and reproductive justice of women, people of color, and queer communities, and spent several years working to transform San Francisco public schools into vibrant youth and community centers. She is on the Board of the Brown Boi Project and the East Oakland Community Playdate, has worked to build solidarity with democratic movements in Latin America, and holds a Masters degree from Johns Hopkins School of Public Health. She was born in Manila, raised in Mumbai, and lives with her family in Oakland, CA.