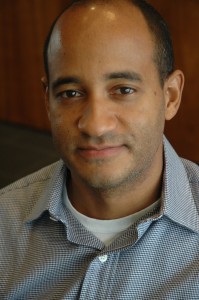 Citizen Engagement Lab

James is co-founder of Citizen Engagement Lab (CEL), an incubator focused on the creation and support of online organizations designed to empower underrepresented and organized communities to create political and social change. He is also co-founder of ColorOfChange.org, the largest online advocacy community focused on the concerns of Black Americans, with more than 800,000 members and has helped launch a number of projects in that vein: Presente.org, the largest Latino advocacy community in the country; the Secretary of State Project, an effort to elect progressive Secretaries of State; and Video the Vote, a citizen-journalism project that enables voters to monitor voter disenfranchisement.
James started his work in advocacy as the Director of Grassroots Mobilization for MoveOn.org, which followed a decade starting and supporting software startups.
He lives with his wife Heidi Hess and son Jonah in San Francisco.
Netroots Nation participation