Stink Tanks in Your State: Inside the State Policy Network (SPN)
Session Type(s): Panel
Starts: Friday, Jul. 18 4:30 PM
Ends: Friday, Jul. 18 5:45 PM
Room: 142 AB
The State Policy Network (SPN) is a network of 64 right-wing state-based "think tanks" that have been the leading advocates of the right-wing agenda in the states for over the last two decades. In November 2013, ProgressNow and the Center for Media and Democracy launched StinkTanks.org, which houses a national report on SPN, state-based information on the SPN affiliates in every state (including several state-based reports), and action items people can take to help expose SPN. This session will focus on presenting the information on StinkTanks.org and be used as an educational tool for progressives on how SPN works, the funders behind it (including the Koch brothers), and ways to fight back against those who work against us.
Moderator

Arshad Hasan is the Executive Director of ProgressNow & ProgressNow Education. Before that, Arshad served as Democracy for America's Executive Director; where he developed and directed the organization's grassroots training programs, DFA Campaign Academy and DFA Night School. Prior to DFA, Arshad worked with a variety of PACs and non-profits on legislative issue campaigns, corporate accountability campaigns, grassroots fundraising and electoral campaigns. Arshad occasionally takes a leave of absence to work for progressive campaigns around the country, including recently serving as Bill Halter's GOTV director for his Senate primary and runoff campaigns.
Panelists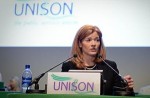 Jane Carter is a Labor Economist III with the American Federation of State, County, and Municipal Employees (AFSCME), specializing in the prevention of privatization of public services and assets. Her work includes working closely with state legislators by drafting and successfully implementing anti-outsourcing legislation. Of particular emphasis is Jane's work and research on ALEC, an organization that continuously attempts to privatize nearly every aspect of public service and the work of AFSCME members. Jane previously served as the Assistant Director of AFSCME's Organizing and Field Services Department after serving as the Executive Director of the Kansas Organization of State Employees (KOSE). Jane began her career with AFSCME in 2005 as a Strategic Analyst when AFSCME organized her hometown of Enid, OK. Jane resides in Washington, DC. In addition to her love of traveling, she is an avid Oklahoma Sooner fan.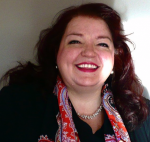 Lisa Graves is Executive Director of the Center for Media and Democracy, the publisher of ALECexposed.org (its award-winning investigation of the American Legislative Exchange Council), PRWatch.org, SourceWatch.org, and BanksterUSA.org. She previously served as Deputy Assistant Attorney General in the Office of Legal Policy at the U.S. Department of Justice, Chief Counsel for Nominations for the U.S. Senate Judiciary Committee, Deputy Chief of the Article III Judges Division at the U.S. Courts, and Senior Legislative Strategist for the ACLU on national security issues, among other posts. Reach her on twitter: thelisagraves and email: lisa@prwatch.org.
Other sessions: Climate Justice Against Koch's Tar Sands from Detroit to New York