Punditry 101: Getting Your Message On Air
Session Type(s): Panel
Training Tag(s): Media / Journalism / Blogging
Starts: Saturday, Jun. 9 10:30 AM
Ends: Saturday, Jun. 9 11:45 AM
Room: Ballroom C
Whether you're looking to make your on-air debut or just want to hone your message, Punditry 101 will provide the tools you need. Experienced pundits and producers will explain how to get booked, what makes a good talking point and how you can own your airtime no matter what comes your way. Attendees will have an opportunity to ask questions and relate personal experiences.

Moderator
Tory Brown is Media Matters' Director of Outreach and a veteran of multiple national progressive issue campaigns, including the fight to ensure all Americans have access to reproductive care, to responsibly end the war in Iraq, and to guarantee quality, affordable health care for all. She came to Media Matters in August of 2010 to equip state and local allies fighting against health care ballot measures and in February of 2011 was promoted to Communications Director of our 501(c)(4), the Media Matters Action Network. During the 2008 campaign, Brown worked for the Democratic National Committee providing strategic and logistical support for their regional response operation. She attended George Mason University and roots for the Nationals.
Panelists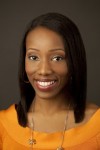 Tara Dowdell is an accomplished business and political strategist. She is the Founder of the Tara Dowdell Group, a strategic consulting and marketing firm focused on helping socially-conscious businesses and organizations grow. In addition to her consulting practice, Tara is a respected television commentator and speaker. She appears regularly on CNN and Fox News where she provides progressive insight and analysis on a range of political, government, and business topics. Prior to founding the Tara Dowdell Group, she was the first African American and the youngest person ever to serve as the Director of Appointments to then Governor James E. McGreevey. In this capacity, she oversaw and managed the process of gubernatorial appointments to over 550 boards, commissions and authorities. Additionally, Tara has worked for Congressman Frank Pallone, the Port Authority of NY and NJ and served as the Director of New Jersey Women Vote, a project of Emily's List.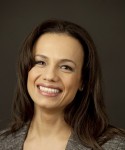 Alexis McGill Johnson is the Executive Director of the American Values Institute, a consortium of researchers, educators, and social justice advocates focused on understanding the role of bias in our society. Previously she served as Political Director to Russell Simmons and as Executive Director of Citizen Change, a national nonprofit organization founded by Sean "P. Diddy" Combs to educate, motivate, and empower young eligible voters. Under Combs, she launched the Vote or Die! campaign, creating a new political model for reaching young people and people of color by mixing traditional grassroots mobilization with nontraditional consumer-based marketing methods. She serves as a private consultant to a variety of organizations, donors, and artists.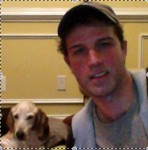 John and his partners help people deliver compelling presentations in high-stakes situations. In addition to working with a range of progressive organizations and leaders, KNP are principal trainers for Media Matters' Progressive Talent Initiative media training program, handled candidate training for the DCCC in 2008, and regularly guest lecture at Harvard Business School. John and partner Matt Kohut have a book coming out with Penguin in 2013.