Education as a Right-Wing Wedge Issue—and How to Stop It
Session Type(s): Panel
Training Tag(s): Education
Starts: Saturday, Jun. 9 10:30 AM
Ends: Saturday, Jun. 9 11:45 AM
Room: Ballroom E
For many low-income areas and communities of color, education is regarded as the key to rebuilding our communities and overcoming injustice. So why has education policy become so divisive? In this session, panelists will draw on their experience and expertise as public school teachers, parents and advocates to guide attendees toward an understanding of the ways in which education reform has been used as a wedge issue to pit members of historically underserved communities against each other, as well as how these communities have been used by outside interests in the pursuit of other ideological goals. This will also be a space to envision how communities can come together to resist these trends and build a vision of public education that uplifts the entire community and serves our collective best interests.

Panelists
Karran Harper Royal works as an Education Advocate in New Orleans. She is the Assistant Director of Pyramid Community Parent Resource Center Her work at Pyramid involves providing one to one support to parents of children with disabilities and conducting workshops to help parents understand their rights under federal special education law. In addition to working with Pyramid, Mrs. Harper Royal is a founding member of Parents Across America, a contributor to Research on Reforms and is a consultant to the Southern Poverty Law Center. Mrs. Harper Royal is a tireless advocate for students with disabilities and has appeared in a number of broadcasts and publications related to Attention Deficit Hyperactivity Disorder (ADHD) and public education reform in New Orleans and is a member of several community groups. She is married with two sons Mrs. Harper Royal blogs at Education Talk New Orleans.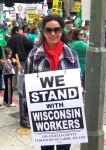 Martha Infante is a National Board Certified Social Studies teacher in Los Angeles. As a frequent presenter in both the Gifted and Social Studies fields, Martha has trained educators nationwide and participated in international study tours to Japan, China, and Saudi Arabia. As a 16 year veteran of public schools, Martha became involved with education reform issues when her school was decimated by layoffs in the 2009 reduction in force. Since then, this UCLA graduate and former California Council for the Social Studies Teacher of the Year has blogged frequently about the impact of federal education policy on the South Central Los Angeles school community at the Don't Forget South Central blog and at Interact, via the Accomplished Teachers Network. Martha's school has been labeled as failing and is undergoing sanctions derived from education reforms.
Sabrina Stevens is a teacher-turned-writer and activist who has worked with students in struggling communities in Philadelphia and Denver. She created the Failing Schools Project, newly evolved into Reclaiming Reform, which aims to empower public school teachers, students, and parents (particularly those in so-called "failing" schools) to share their stories about what it's really like to work and learn in schools saddled with corporate-driven education policies, and to promote alternative ways of thinking about and solving educational problems. In addition to working with grassroots education activists around the country, she recently joined the American Federation of Teachers to lead its Voices From The Classroom initiative.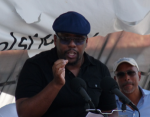 Jose Vilson is a math teacher, math instructional coach and data analyst in a New York public school. He writes at TheJoseVilson.com. Vilson is also on the board of directors for the Center for Teaching Quality and the steering committee for the Save Our Schools Movement.